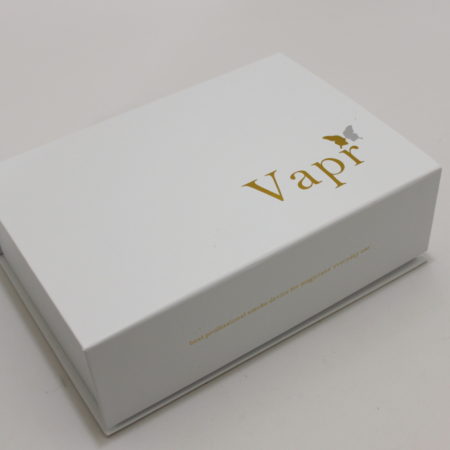 Another Perfect Utility Item!

Well it seems that I've received a great streak of perfect electronic marvels recently and Vapr is no exception. I remember when I first received the Marcelo Contento New Generation Smoke Machine how impressed I was. That was twelve years ago and although it was great for its time, this new system from Sans Minds, is light years ahead.

This item is like a product that Apple would produce – everything from the packaging, refill cartridges, charging, hook-up and the smoke device itself is amazing. I've never really considered using any previous smoke device in a close-up situation, but with Vapr I most definitely am. The cartridge and power will easily last for an evenings performance of walk-around so once I come up with the perfect effect I will be adding this for sure.

It is small and sure-fire and really can enhance the magic, without any messy chemicals or complicated set-ups. I can't imagine any improvements to this system and am sure Steve Jobs (may he rest in peace) would have approved.
Click here for more information.