Almost 50 years ago the famed German Micro Magic Craftsman, Willi Wessel, began collecting the marvelous Mini-Magic of Alan Warner. Along with Eddy Taytelbaum, Willi cites Alan Warner as his biggest magic influence. What makes Willi's Warner collection so unique is that Willi customized small decorative boxes to perfectly house each of Alan's item to not only protect each of the effects, but to also create a unique display as can be seen of the picture in my office below: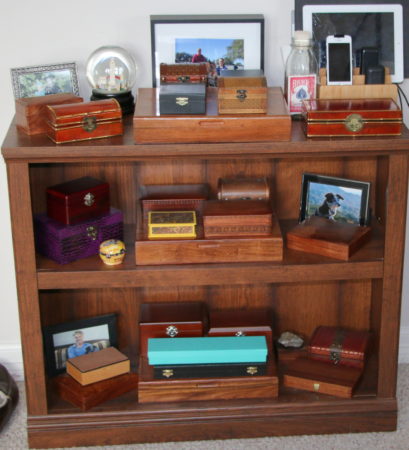 Amazingly after over 40 years, each piece looks brand new – a great proof that Willi's custom boxes have been working like a dream 🙂
To see the full collection click here. A number of these effects Willi combined together to create four Mini Collections which can be seen here.