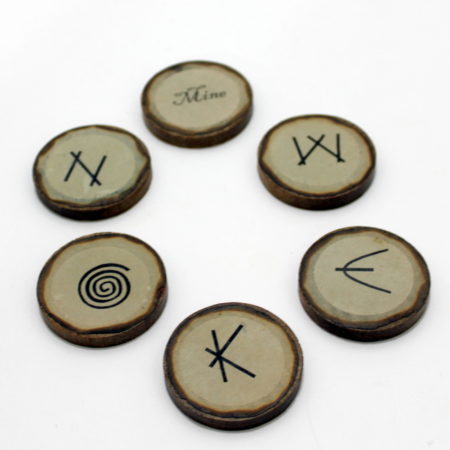 A Great Little Prediction with Olde World Runes

This item is surprisingly effective. The runes themselves are really well made and clearly they were not run off quickly. The routine is also a fooler. There are six runes with two outs and through a clever and effective method of selection they will always end up with one of the outs.

But the outs are strong and I really do like this routine. I was told that this was going to be a dealer item, but the cost became too high so the project was dropped. Which is a shame because this is much nicer than a lot of similar prediction effects.
Click here for more information.