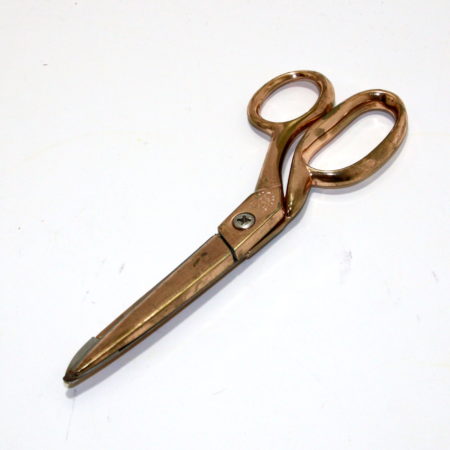 So I'm a huge fan of Stan Watson's wonderful set of scissors released by Supreme Magic in the 1980's or maybe even 70's.  Growing up I used to go to the Sussex Magic Circle and I remember when Stan joined the club, he was a real force to be reckoned with.  I picked up my set of scissors from Stan directly and have used them ever since.  They are perfect. So when I saw this other pair of scissors I was excited as I assumed they were also Stan Watson creations.  Sadly I was disappointed.
Stan's signature is engraved on his scissors, and these are not engraved so I'm pretty sure they are not Stan's.  My guess is Supreme put them out after Stan was not producing scissors for them.  If you hadn't seen Stan's I'm sure you would love these, but if you have they don't compare.  These are closest in design to Stan's Cut No Cut Scissors.  But the big difference is these Kan't Kut Scissors don't cut!  That is a big difference.
Click here for more information.