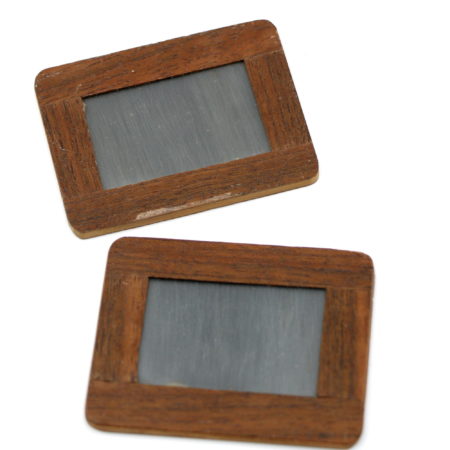 These were invented by Milson's (yes before Milson-Worth) c. 1971. This set don't work properly as the revealed suit is partially covered. But I believe this was the first of its kind.
Collectors' Workshop created a superior version that looked and worked better and allowed for two cards to be revealed called Slates of Solomon which would be my favored version. I remember Eddie Burke's company Magi-Trix in the UK also released a version in the 1970's, but I do not recall the name.
Click here for more information.