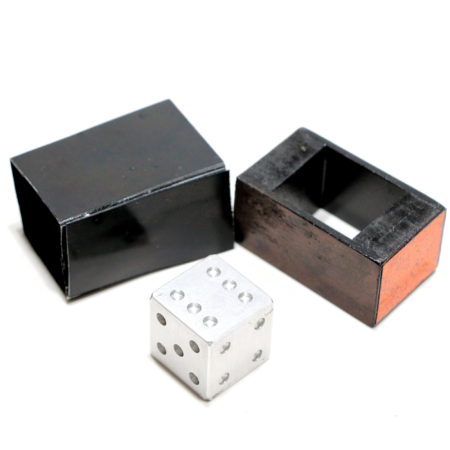 Lubor Fiedler really has invented some amazingly clever items – and this one is no exception. Along with Pavel they have a really perplexing miracle here that is impossible to figure out without the secret! This was distributed by Howard Schwarzman and his Limited Editions line of imported magic.
This is the second version I have seen and although the metal die is the same the holder and cover is made cheaper, less robust, and a little less reliable than the original version here.
The original was also released under the name "Tela-Die" c. 1970.
Click here for more information.