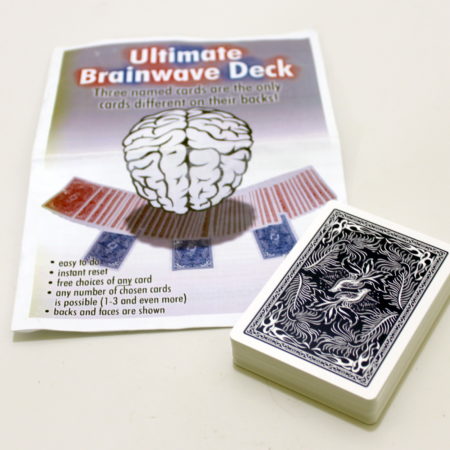 Surely This is the Ultimate Brainwave?

If you are a lover of the Brainwave effect I don't think anything gets cleaner than this version from Card-Shark. You can clearly show all 52 cards and any card they chose you can pull out and place directly on the table face up. Now you show very cleanly the backs of all of the cards – they are all blue. The only card with a red back is the one they selected. They don't see 26 cards but 52 face-up and face-down.

This IS the Ultimate Brainwave and I'm done searching for a better version of this classic.

Love it!

Highly Recommended for Strolling and Close-up Performers and anyone who loves clean card miracles.

Click here for more information.