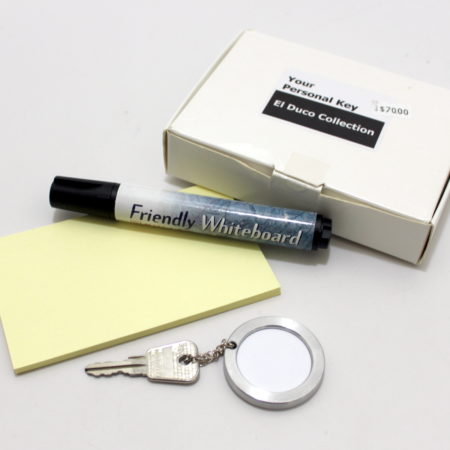 A Really Great Version of Koran's Medallion

So this is one of the best El Duco items I have seen. It is a really great version of Al Koran's Gold Medallion effect from his book Professional Presentations.

The props are well made and unlike some versions this is something I could see myself doing. It works well for close-up and platform too.

Even though El Duco (Christer Gustavsson) passed away in 2008 I am still finding some of his gems that we were lucky to be left with.

Highly Recommended for Magicians and Mentalists – this is something you will use!
Click here for more information.