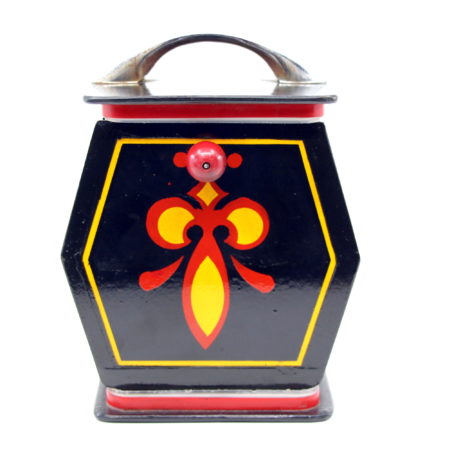 Jack Hughes invented the Clatter Box c. 1949 and it appears in his World of Magic Vol. 2. It has been copied without permission by many magic dealers throughout the world over the years 🙁
The original Clatter Box was quite small and was made of metal. Jack changed the style of the box several times over the years, but the method of release remained the same. This version is the wooden style that became more popular over time.
This Clatter Box takes a few tries to get comfortable setting it up, but once you have done it a few times it becomes second nature. It is important that you seat each section properly otherwise the box will fall apart too soon, or will not look solid. But if you do it right it looks very convincing and is a surprise to the audience when it all falls apart.
I thought this would complement the Joseph Silk Pistol perfectly and am looking forward to working on a Speed Demo this weekend.
The best way to perform this is to whisper to the spectator to time the pull of the knob with the firing of the silk pistol so that it looks like the silk literally flew inside the box 🙂
Click here for more information.