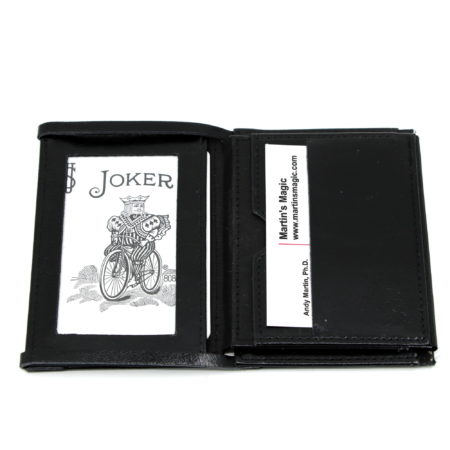 Dominique Duvivier created this effect c. 1997 and it was also known as Les Jokers Translucides. It was released by Jeff Busby shortly after as Translucent Jokers and Jeff wrote very detailed instructions for it. It is not a difficult routine to master but it will take some time and practice to do it well.
In 2020 Airship Magic released this version in a Limited Edition of 24 sets. It remains faithful to the original with a nice quality Himber wallet included. The only issue I had with the wallet was that things were a little snug, but I'm guessing that would improve quite quickly over time if you perform (or practice) the effect.
A very different and visual routine that slips into your pocket and is ready to go to amaze and amuse them all. Airship include the Jeff Busby instructions – a full 13 page spread.
Click here for more information.