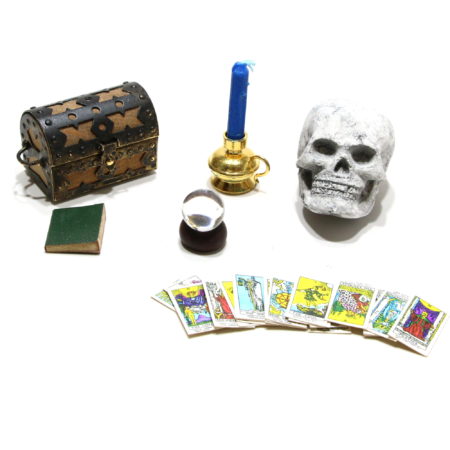 Mary Tomich formed the Thaumysta Magic Co. in 1992 and catered for bizarrists and kindred spirits.  The Elfin Chest is almost a big hit – the props looks very interesting and the effect and method are all workable.  But the props are so small they are difficult to use.  The sun revelation etched into the crystal ball is ok, but not as clear as I would like.  If I was to perform this I think I would get some larger cards and maybe get a better image of the sun on the ball. 
A worthy and interesting attempt with an intriguing patter, but just misses the mark.
Click here for more information.