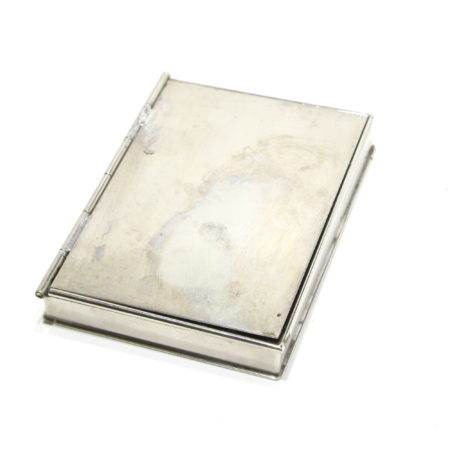 This is a very worthy attempt by Jim Sherman's National Magic Company to create a card box as good as P&L's stunning Ultra Perfect Card Box. 
My copy is past it's prime (and it looks like the interior has been repainted), but you can see how close Jim got.  The soldering is not as clean and the overall finish  is a not as shiny (though that could be age).  If you look at the final photos you can see how similar it looks to the Standard Model P&L pictured.  But a very worthy attempt and a nice looking card box for sure.
Click here for more information.