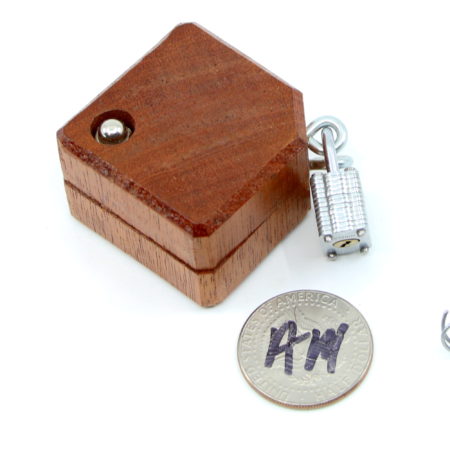 This is a unique little box from Optical Oddities Mfg. Co. released c. 1987. I believe Optical Oddities was Dave Pavlov's company in Las Vegas that was formed c. 1981.
This box is different from anything else I have seen. The effect on the audience is similar to what can be be achieved by a Lippincott Box but there are no moving or sliding sides. The two issues I have with this are: it can only accommodate a coin about the size of half dollar nothing thicker or larger and it is difficult to do the move silently.
I personally believe this is more of a trick for magicians and still think Joe Porper's original Strong Box is the best type of Lippincott Box available.
But an interesting unique method all the same 🙂
Click here for more information.