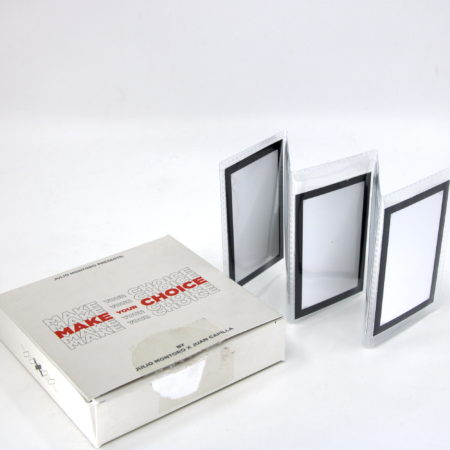 Although the ad copy for Make Your Choice doesn't name the effect that it is a close-up version of, it is most likely Prestige, as they look basically the same to the audience, but use very different methods. Make Your Choice works well and there is nothing to break or go wrong, but it does require a simple move whereas Prestige is automatic. However, you need to have a little more distance to perform Prestige whereas you can be much closer with Make Your Choice. The gimmick for Prestige is a little more interesting and novel, but Make Your Choice still works fine as described.
In his review video David Dellman provides a useful product comparison of the two items. Thanks David!
Click here for more information.