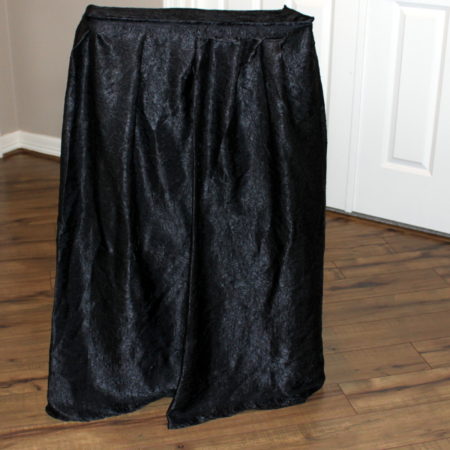 Great Idea, Not quite as sturdy as I would like

So this table from Creative Magic is a great idea and it works well. However the table is not quite as sturdy as I would like. It will hold props for sure but anything heavy – say this beautiful Sesme Drawer Box from Milson-Worth – will cause the top to bow a little. It will still hold it, but there certainly is a small sag in the middle.

It would have been nice if they had found a way to make it more rigid when it was open – kind of like the Spider guys do.

Even so it is still a worthy attempt and I can see it being a great time and space god send for those wise performers who don't need too many box like props in their shows. And if you think along the lines of Tony Griffith you'll love it!
Click here for more information.