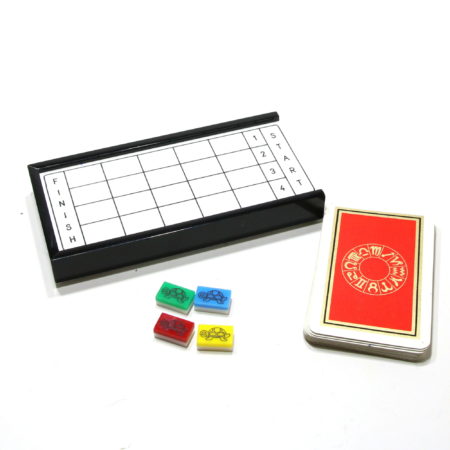 Another beauty from the Dutch magic dealer and craftsman Harry Keyl. This is a wonderful piece of micro-magic that packs neatly inside itself for storage – that's right the racetrack turns into a case to carry it all! It looks very similar to the work of the Dutch master Eddy Taytelbaum and this is the first one I have seen.
These were also sold by Supreme Magic Company and it was one of Edwin's favorite effects and he would often carry the neat set in his pocket ready for the perfect opportunity to perform this adorable miracle 🙂
Click here for more information.