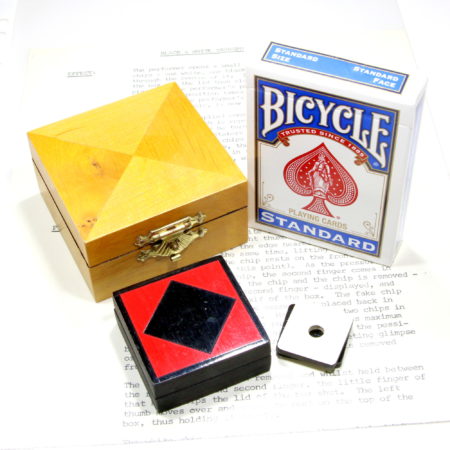 For more details on Willi Wessel's unique Alan Warner collection click here.
One of Alan's rarer items from his early painted period. This is a very effective and easy to do transposition of two wooden chips. If you are familiar with Al Baker's and Nate Liepzig's coin box c. 1934 then you might have a clue to how this works. Otherwise it will fool you every time. A very fast transposition without any sleights or tricky moves. You'll be happy with this simple and elegant beauty.
Click here for more information.