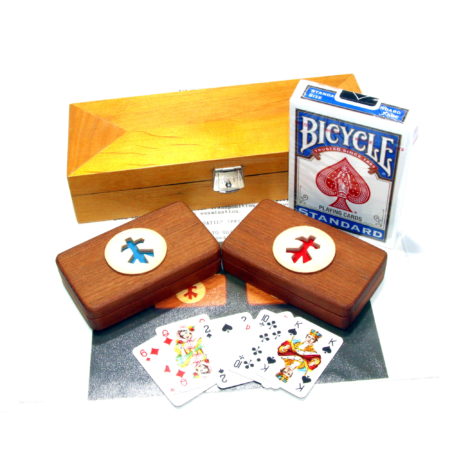 For more details on Willi Wessel's unique Alan Warner collection click here.
I've always liked the look of these beautiful teak boxes. They are compact and strong and with the red and blue Chinese symbols look very striking. What is even better about these boxes is that they are a general switching device, anything that fits in one box can be transported into the other box: cards, billets, letters, colors, etc. You could use them in forces, do as I do effects, mind reading effects – the list is long!
There are no switches, flaps or external devices – the boxes are totally self contained and the method is just so very clever and very convincing. You will love how they look and how they operate – very different from any other card boxes I have seen.
Click here for more information.