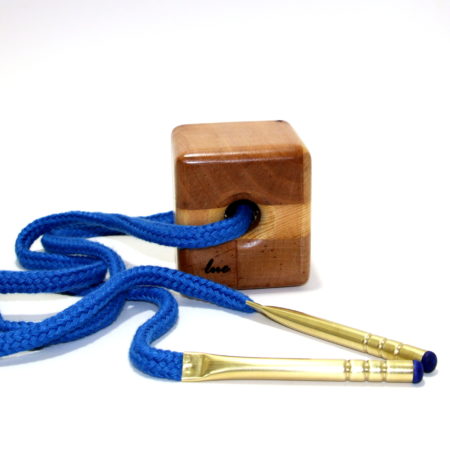 My good friends over at Stevens Magic have recently released this wonderful item handmade by Louis Gaynor and Shawn Reida. And what a beautiful version of this classic effect, invented by Lyman Allen in 1945, it is. Inspired by Howard Hale's version this is certainly the prettiest and most robust version I have seen. The ropes and block are very solid and flow very easily. And because there are no gimmicks to worry about this bad boy is always ready to work. There is a simple move to learn but because the dimensions of the rope and block are perfectly designed it works so smoothly you'll quickly forget you're doing it!
At under $50 everyone can afford this classic item. Great job Shawn and Louis!
Highly Recommended for Performers and Collectors everywhere.
Click here for more information.