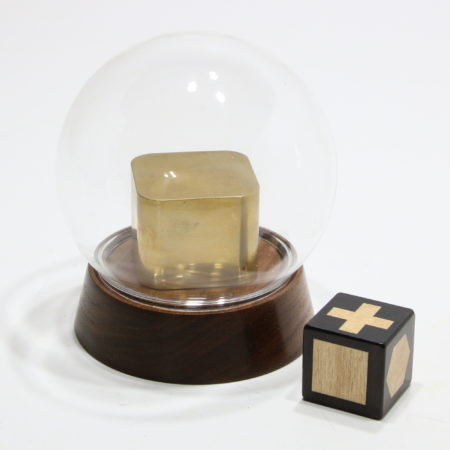 As cool and reliable as the latest version of Anverdi's Mental Dice is there are plenty of magicians that avoid any sort of electronics in their magic. Luckily, there have been a number of effects where you can discern the value of the die on top without any electronics. They began c. 1973 with Milson's (yes before Milson-Worth) Mental Die, the next version was Chazpro's Die-Cipher c. 1990, then Die-Cipher II was released c. 1994.
Now the Secret Factory have released their own high end Collector's version that improves the method from all previous versions and looks stunning. Of course the price is substantially more too, but if you wanted to get the simplest and most beautiful version of this great effect with zero electronics you will need to search no longer.
Click here for more information.