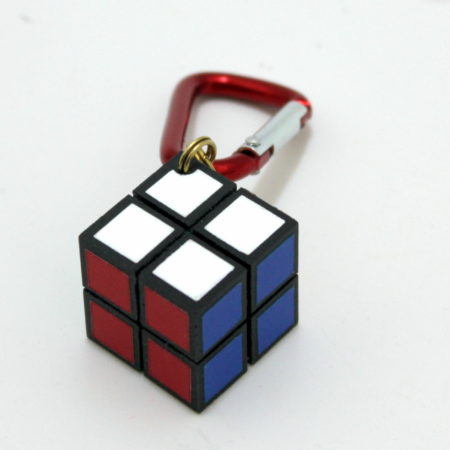 Perfection Never Looked So Small!

So I'm a big fan of Craig Filicetti's work – it is all very reliable and well thought out – but I must say how particularly taken I am with MD Mini. This is just perfect to me and the walk around magic I find myself most frequently doing these days.

Firstly it is tiny – really tiny. There is nothing to find on it even if it is examined closely. But, and this is key to me, people don't bother to check it that thoroughly if you introduce it correctly and treat it just like a simple key chain – it is too darn small to be anything else. I blab on about how the old Rubik's cube used to drive me crazy in the 80's because I could never get them back to looking new and this is the only size I have found that I can't screw-up, but to make sure I even glued the sides so it wouldn't move at all. This gets a mild chuckle.

Because this item is so perfect the other thing you have to be slightly wary about is doing it without giving them a reason to look elsewhere. So it helps if you introduce some other items to the routine to take the heat off of the cube because if you just use the cube they are eventually going to have to suspect it as nothing else is in play – I have some colored cards that I get another spectator to choose and they end up choosing the same color.

I'm still working on the routine but I tried it on my wife tonight and she really loved it – and she's hard to please after 22 years of watching me screw things up!

This is just beautiful.

Highly Recommended for Collectors and Performers. You will really use this one!

Click here for more information.