Magic Inventors and Craftsmen
These are some of my favorite magic inventors and craftsmen. It is the work of these and other amazingly dedicated individuals that have kept collecting magic interesting and fun for all of these years. When you look at their work on these pages you can quickly see why they are such an inspiration.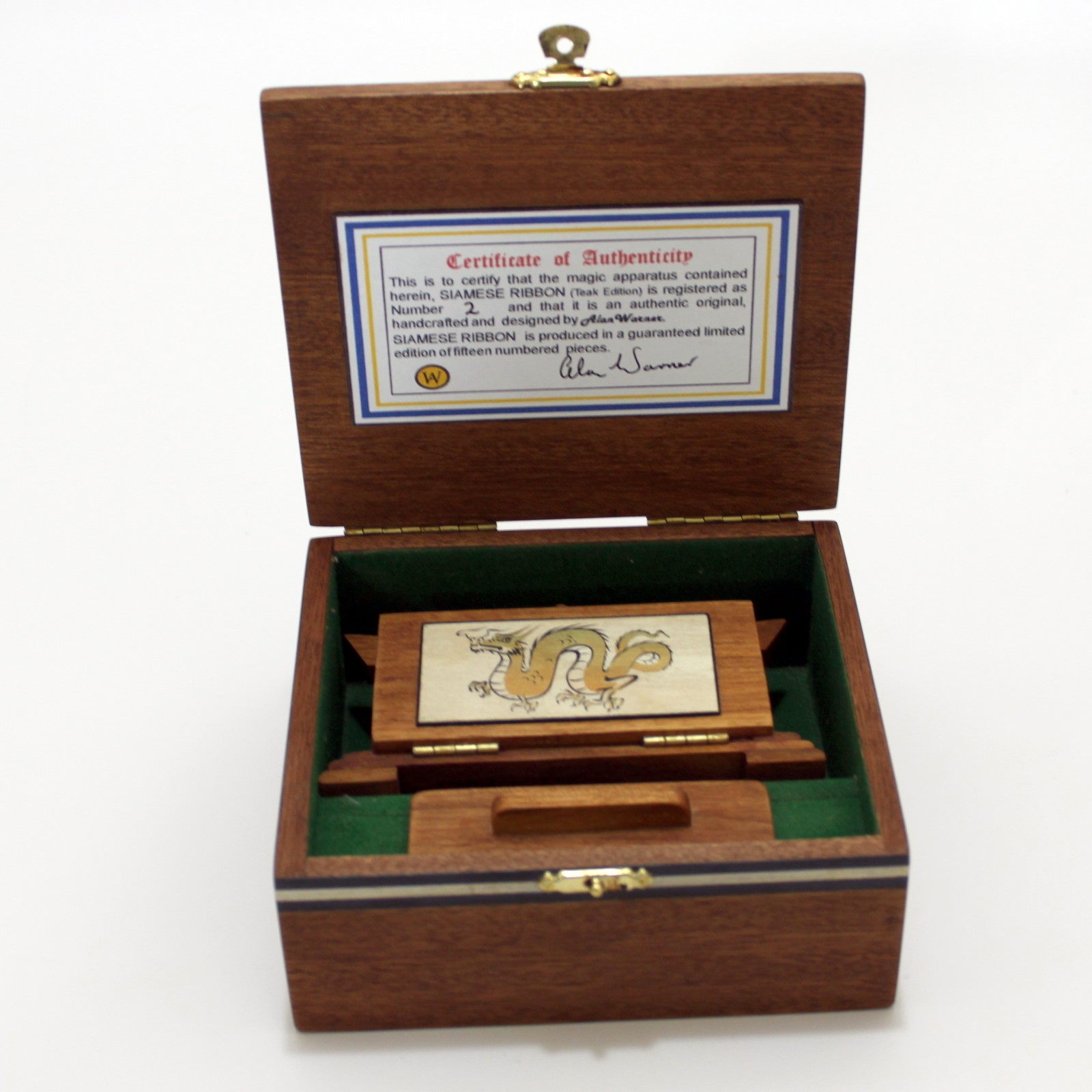 Alan Warner
I purchased my first Alan Warner pieces over 37 years ago and I still remember seeing Alan's table of amazing goodies at the IBM Convention in Brighton. It was truly magical. Alan is a genuine Master Craftsmen inspiring many other builders and specializes in mini-magic.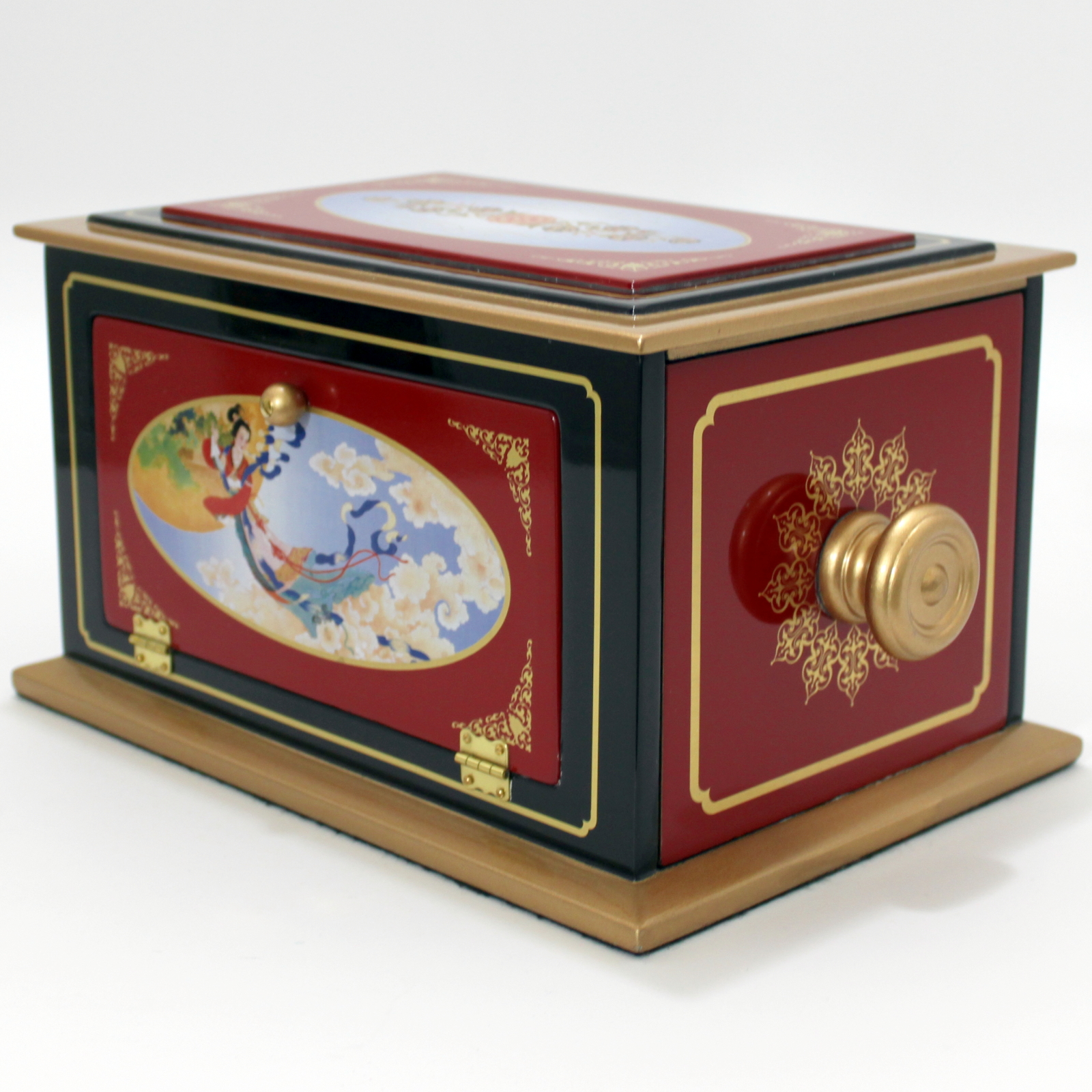 Milson-Worth
No one finishes props like Milson-Worth! Lyn Johnson is the man behind Milson-Worth and although hard to track down I believe that from time to time he still makes his wonderful creations. Milson-Worth props represent some of the most highly sought after magical props today. Sadly there are less and less companies producing finished props of this quality.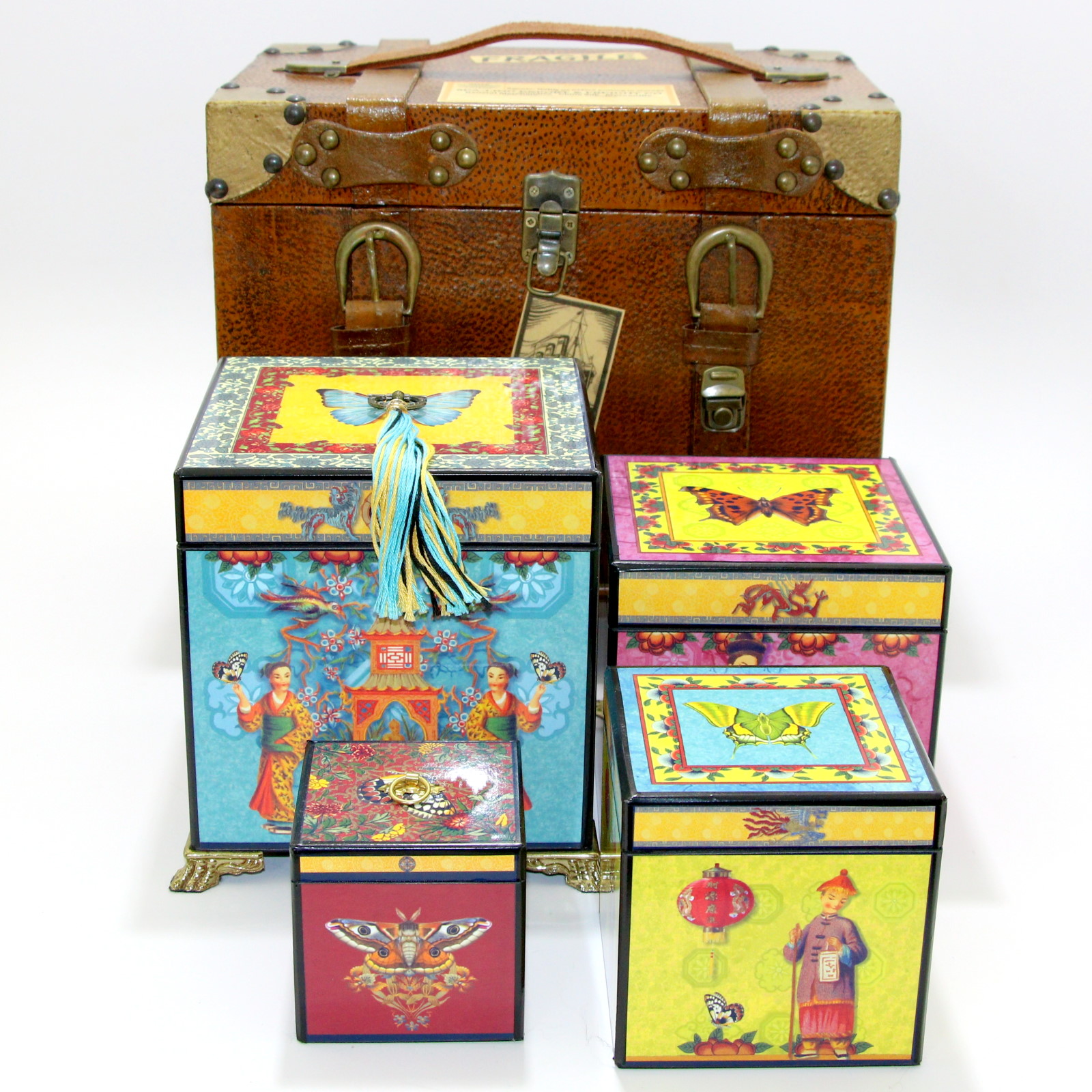 Richard Gerlitz
Richard Gerlitz blasted onto the magical collector scene around 2001. His magic is produced in highly limited runs and sells for many times the original prices. He makes incredibly detailed mechanical marvels and spares no expense or time in producing the perfect miracle.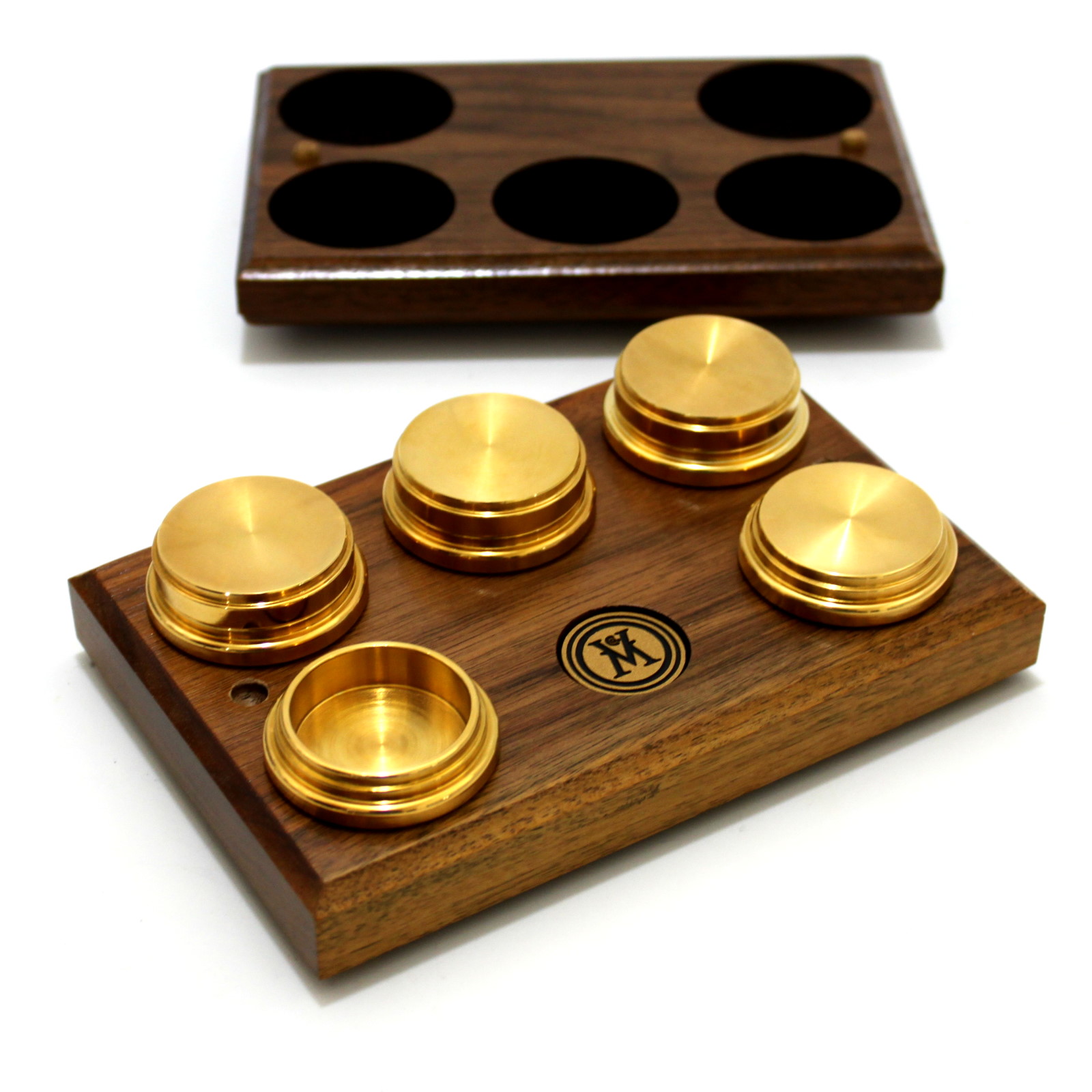 Viking Mfg.
George Robinson of Viking Mfg. has been creating amazing magic since 1972. Even before they purchased Collectors' Workshop in 2000 they were producing some of the most amazing and best value magic around. I can always rely on George for Quality and Value.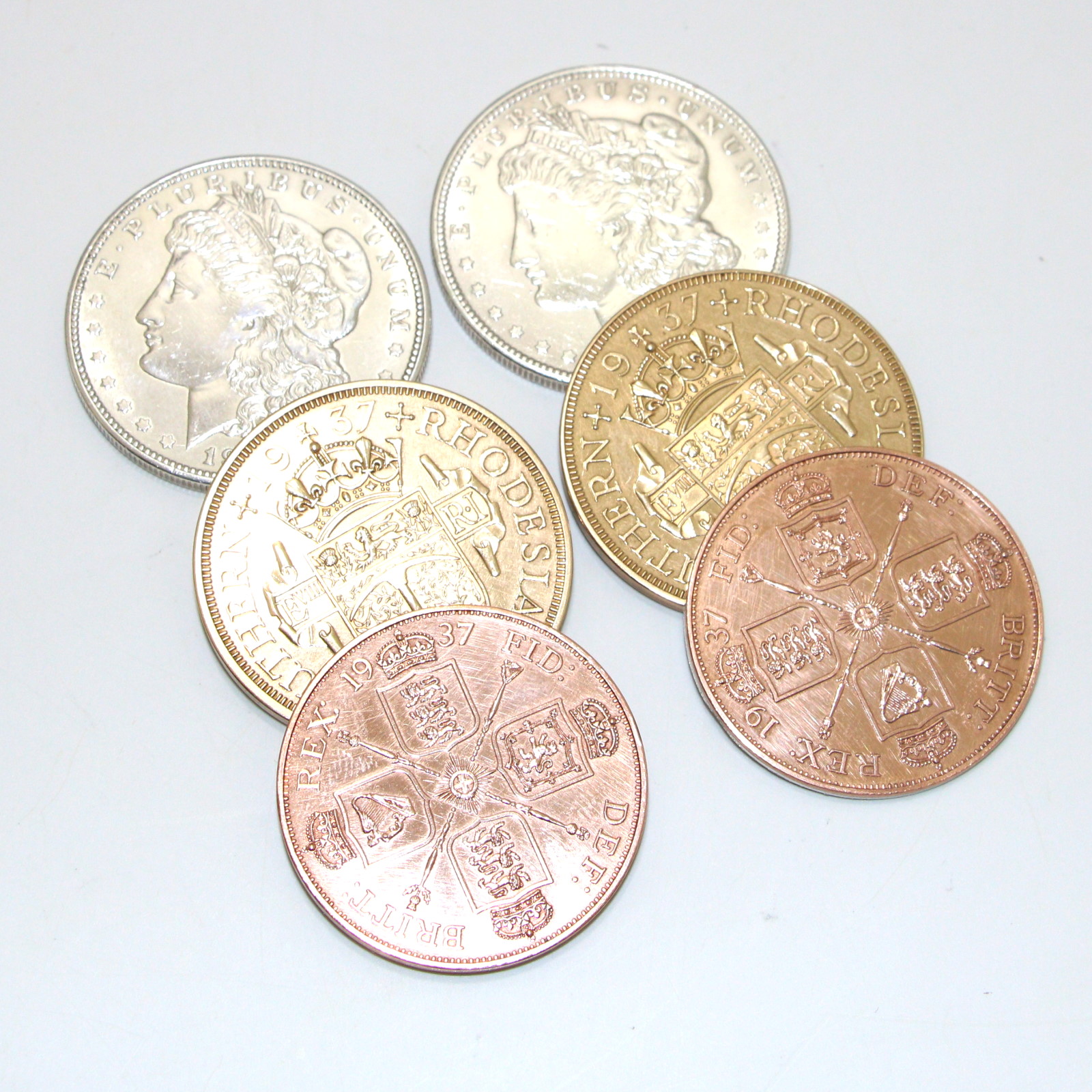 Todd Lassen
Todd is clearly the Master Craftsman when it comes to coins. These stunning photos of his coins were captured by the wonderful camera work of George Guerra. You can see more of Todd's work here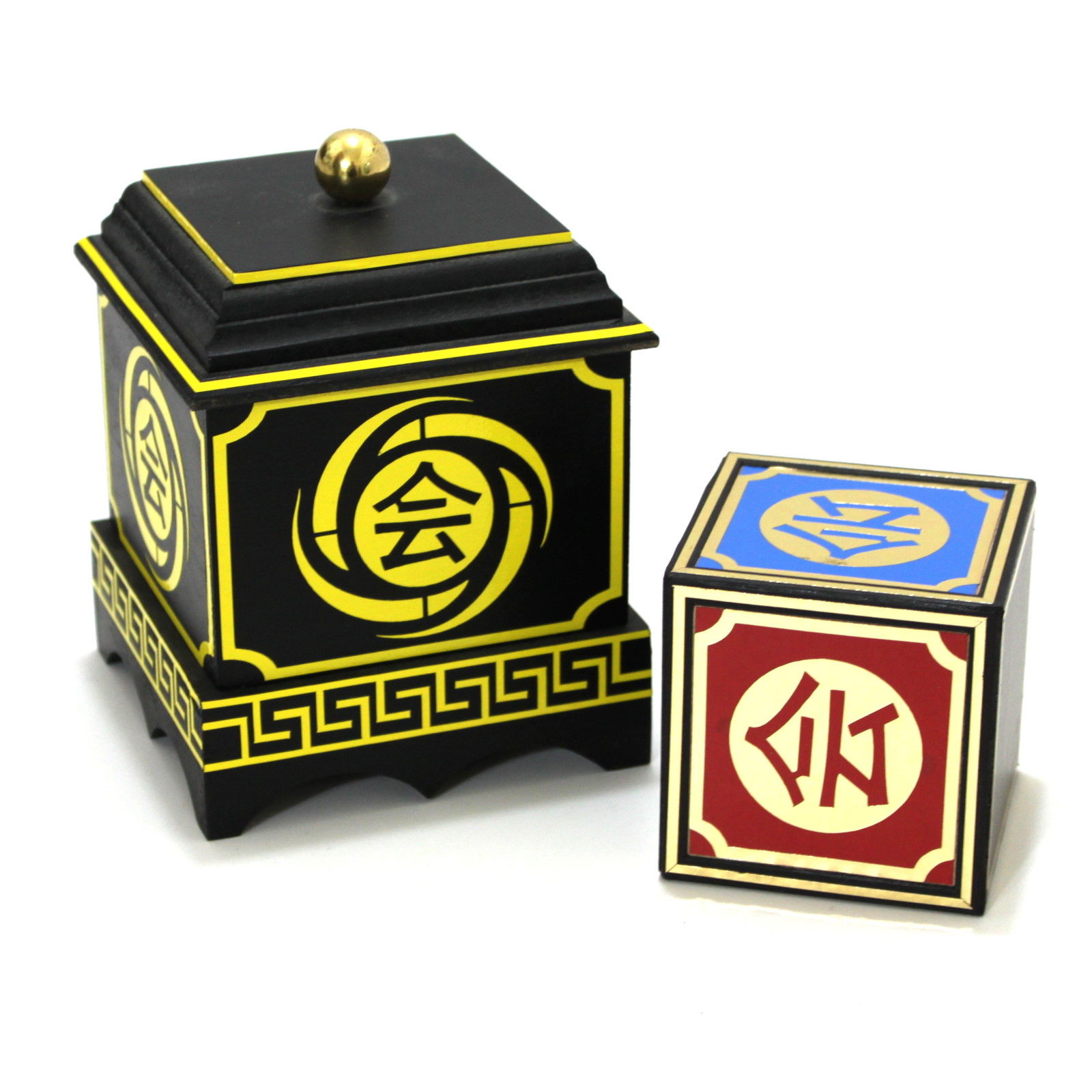 Thomas Pohle
Thomas Pohle is one of the great unsung German Craftsmen, most frequently associated with the dealer Eckhard Böttcher (of Zauber Butike fame). Thomas Pohle has invented dozens of effects over the last thirty years and still has lots of ideas that he is working on. Throughout his whole life he has had a very deep love of the art of magic.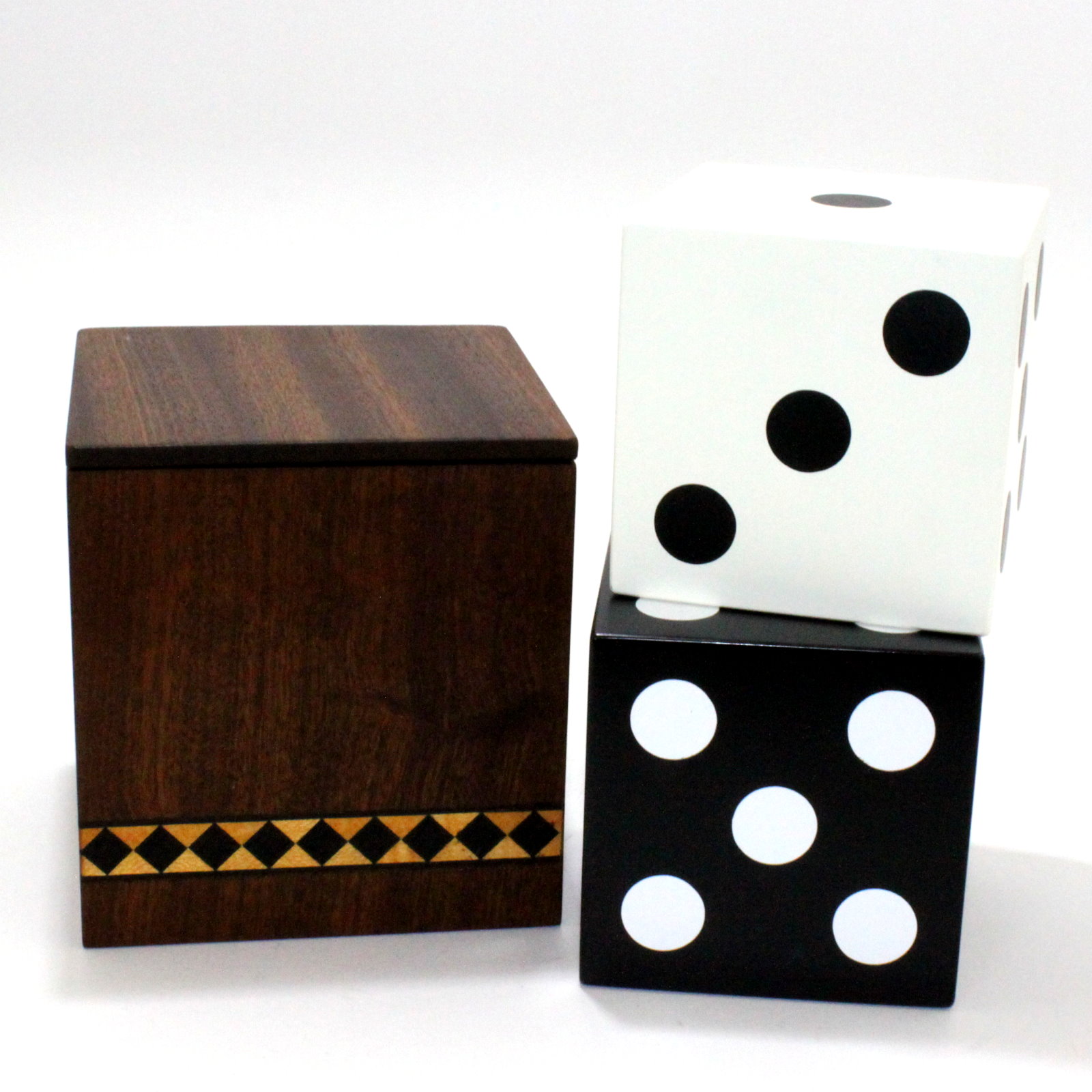 LabcoMagic
Soren Harbo of LabcoMagic is today's undisputed Master Craftsman for high-end electronic effects. Not only is his electrical work beautiful and flawless his wood work is too. You can see more of Soren's work here.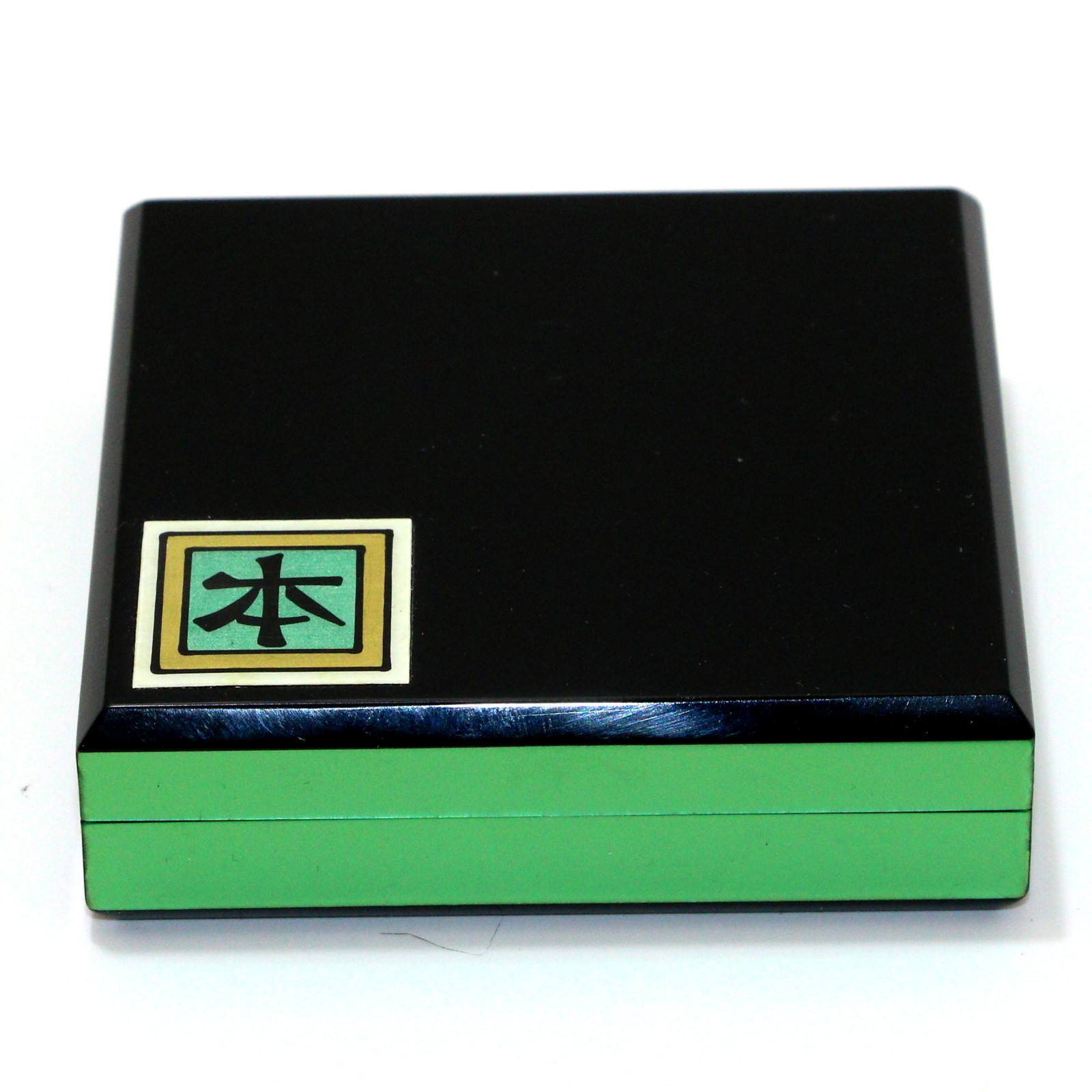 Eddy Taytelbaum
Eddy Taytelbaum specialized in high-end micro magic back in the late 1960's and 70's. He was the inspiration for today's micro magic Master Alan Warner amongst many others. Unlike most of the craftsman on this site Eddy worked with plastic, but his works are so beautiful they are eagerly snapped up by collectors worldwide. Eddy in still alive in Europe today, but I don't believe he is making magic any more. You can find a tribute site to Eddy built by Ariel Frailich here.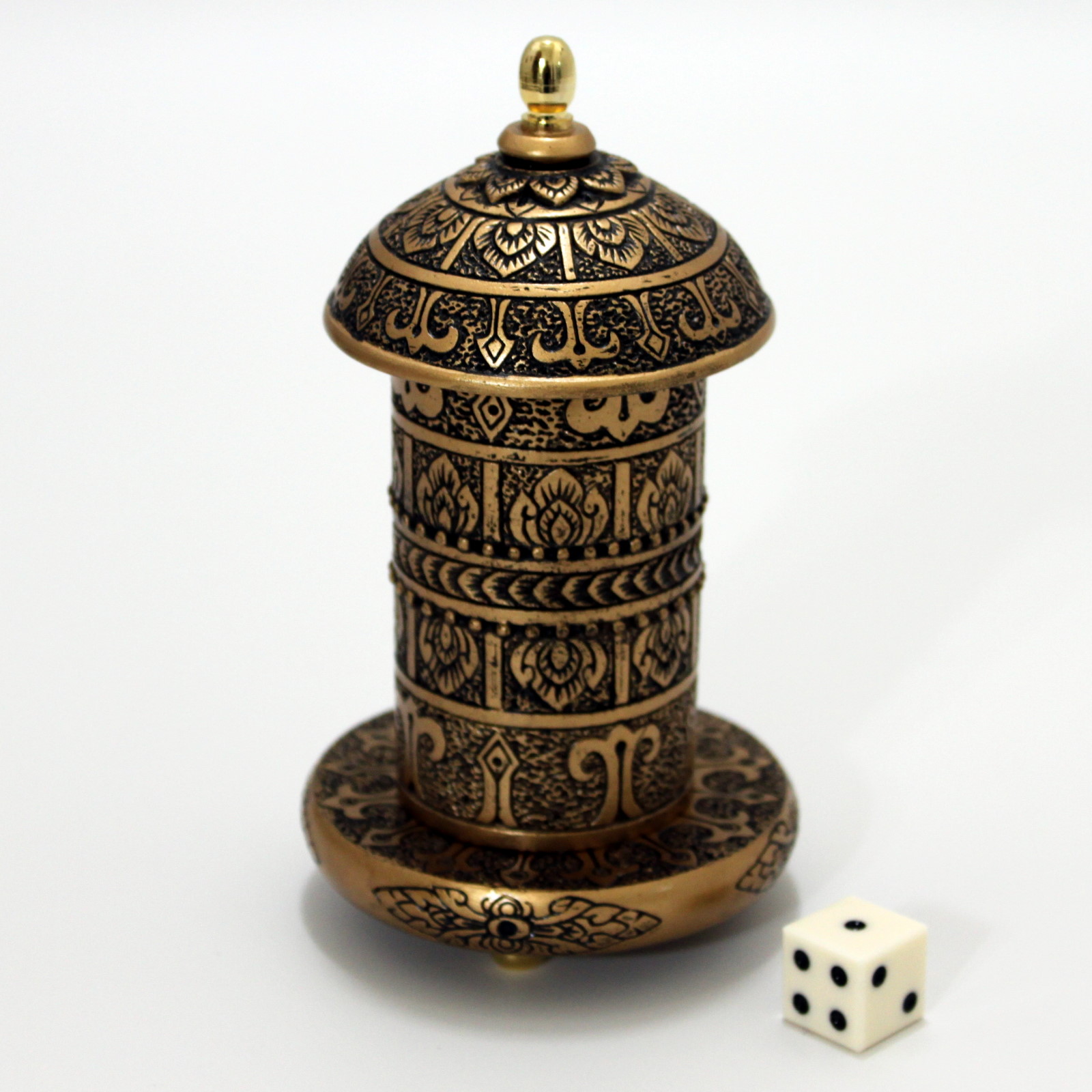 Magic Wagon
Magic Wagon started in 2006 in Thailand and has quickly risen to be one of my favorites. They specialize in Jewelry Box quality magic and produce both new custom items and remakes of some classics.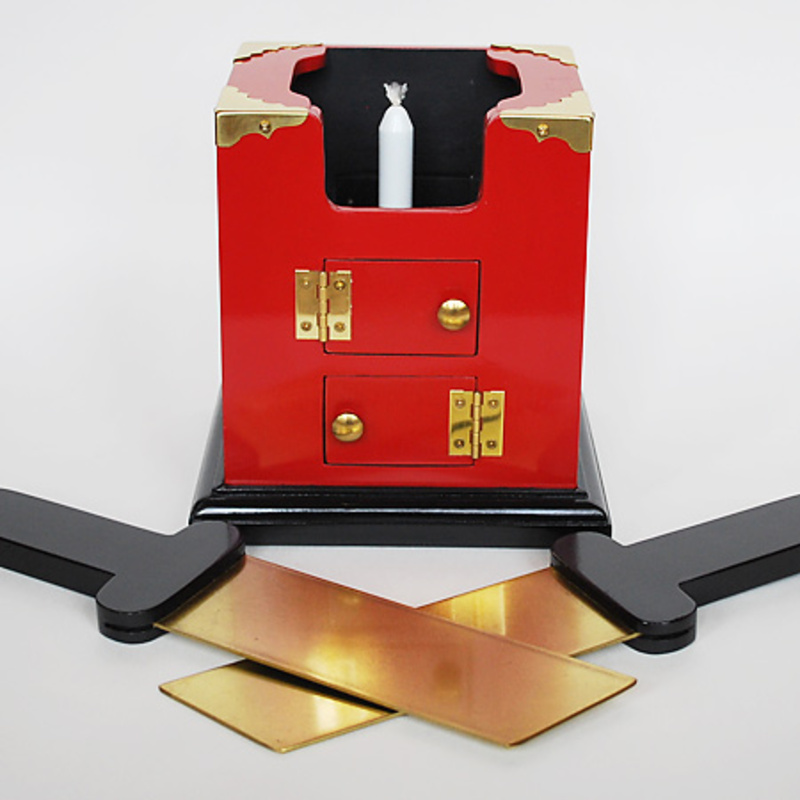 Jim Riser
Jim Riser is truly a Master Craftsman and is equally at home with wood and metal. He makes small runs of innovative and custom magic and is most famous for his large selection of stunning cups and chop cups. You can read a lot more about Jim here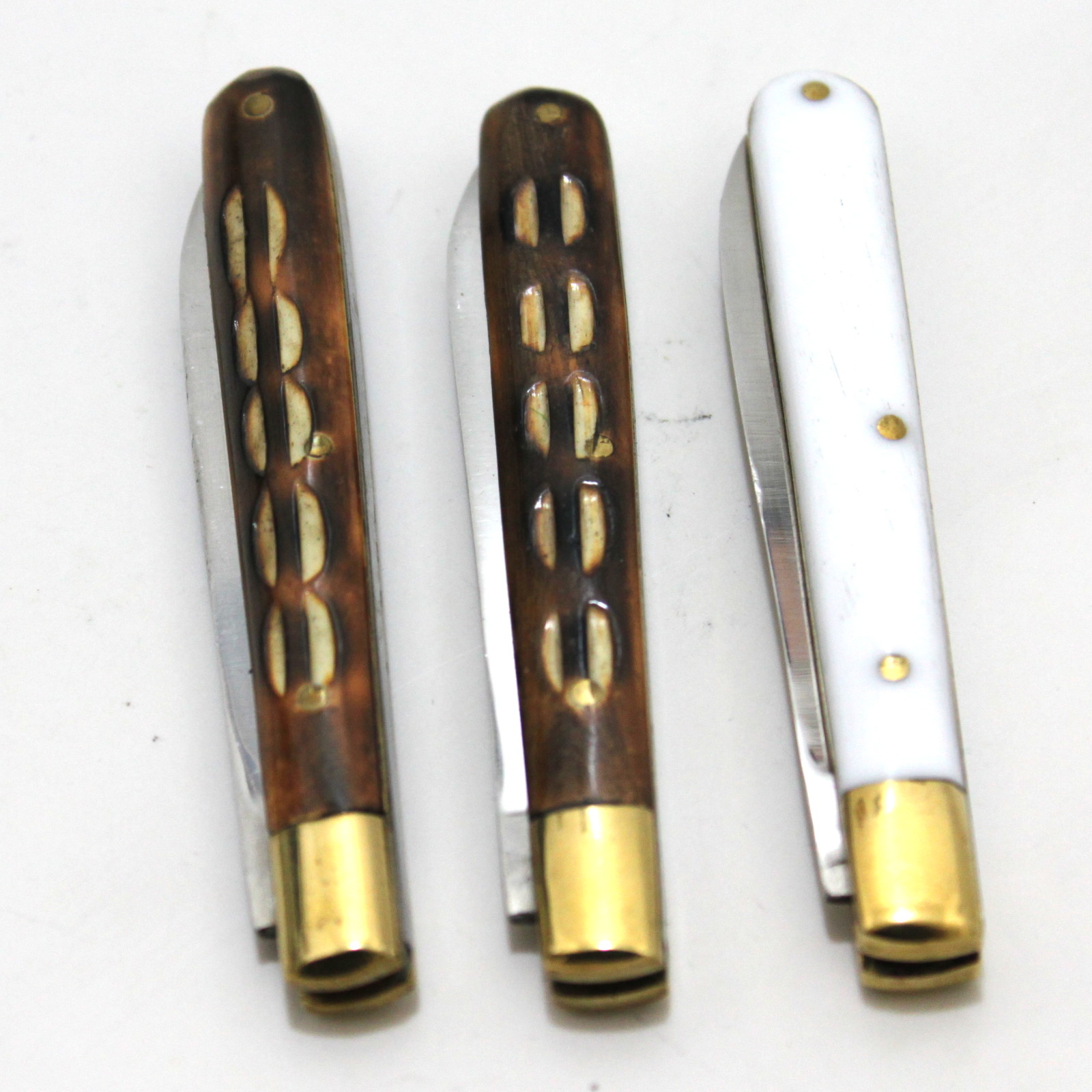 Joe Mogar
Joe Mogar is the color changing knife Master Craftsman. His knives are beautiful and feel perfect in the hands. He makes a large line of knives with various exotic finishes that are breathtaking. You can find more of Joe's magic here.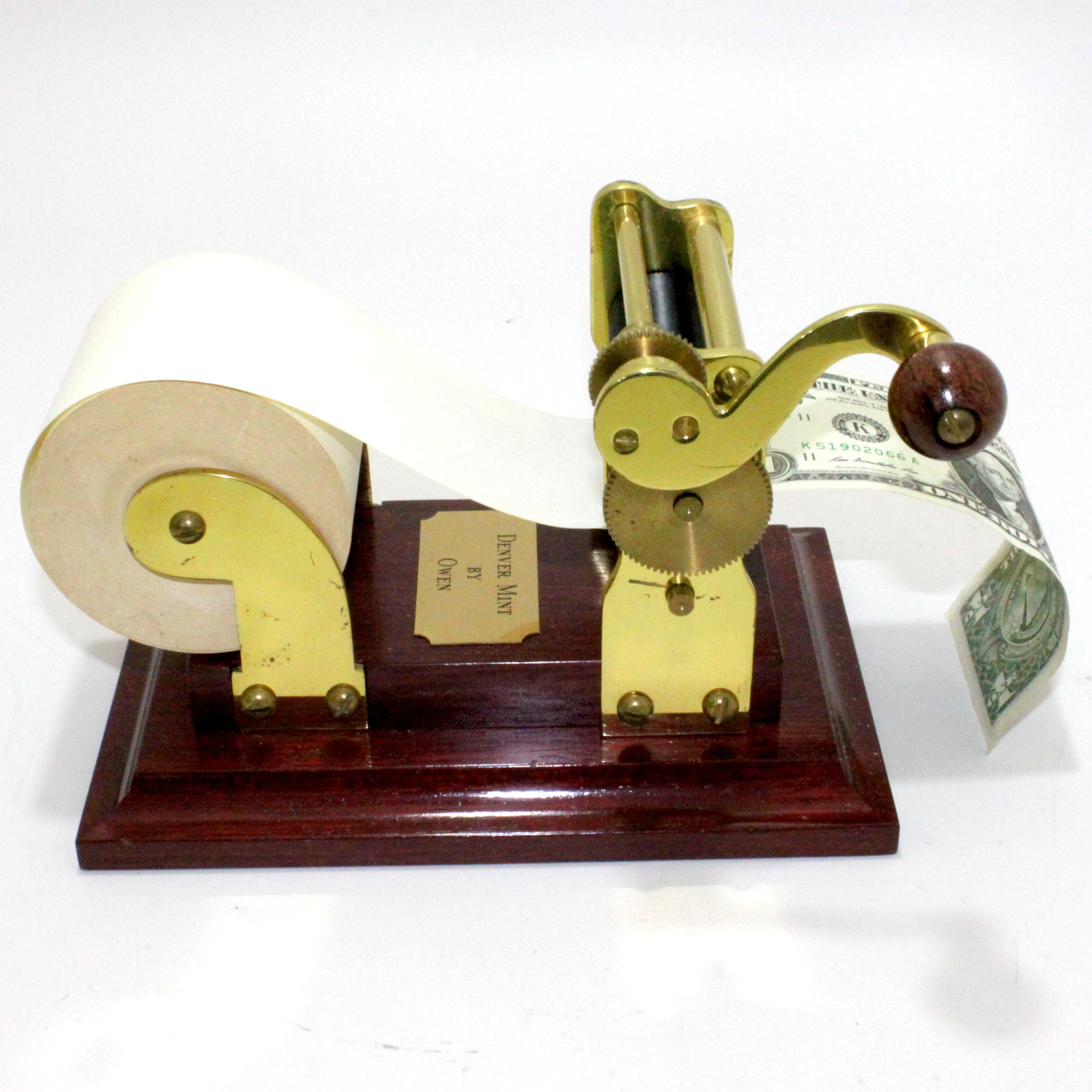 Owen Magic Supreme
Owen's have consistently produced some of the most amazing magic for over 100 years from small pocket tricks to large stage sized illusions they are always held up as the standard to beat.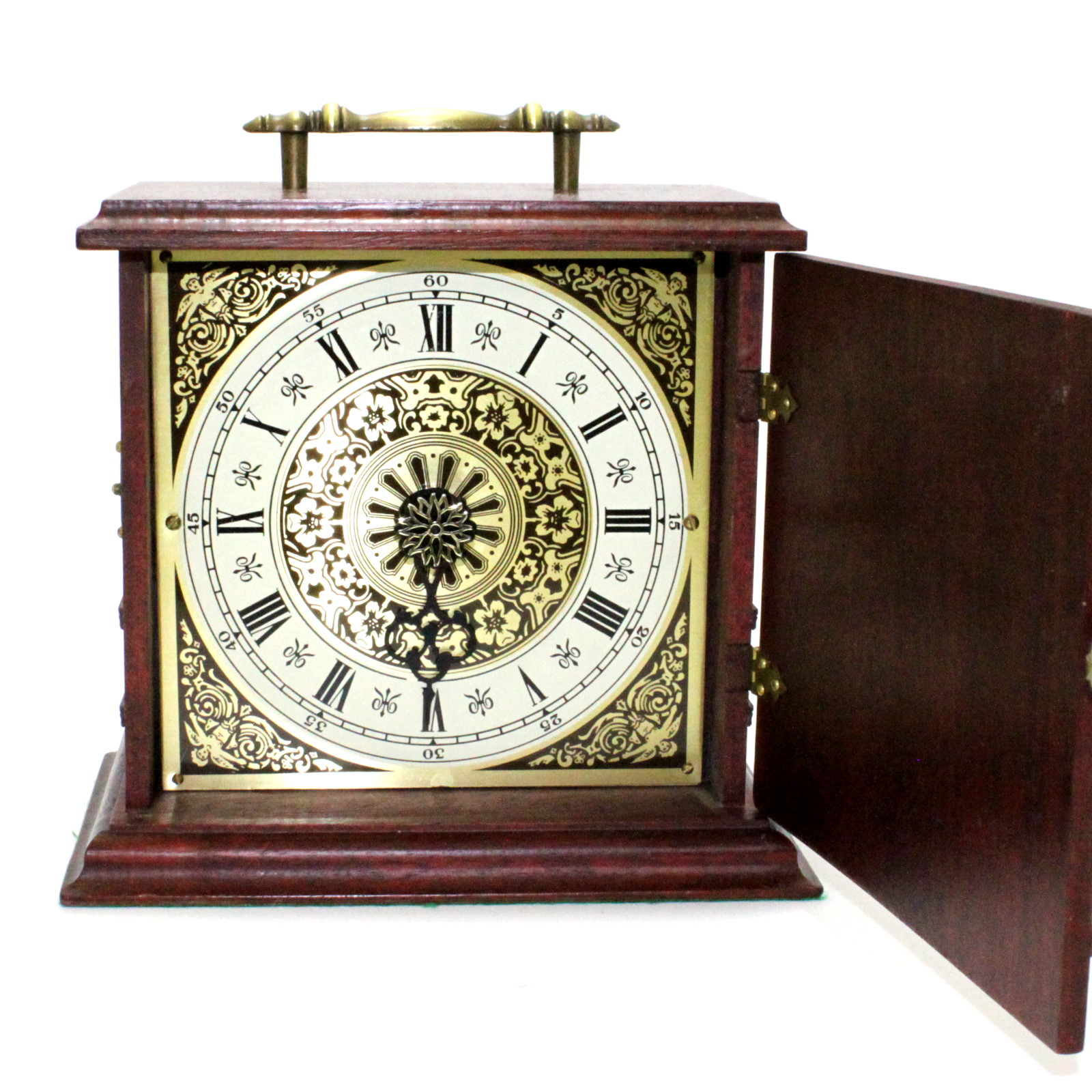 Bob Kline
Bob Kline's most famous creation might well be Copenetro, but he really created some amazing and high quality illusions during a 50 year span from the 1940's to 1990's.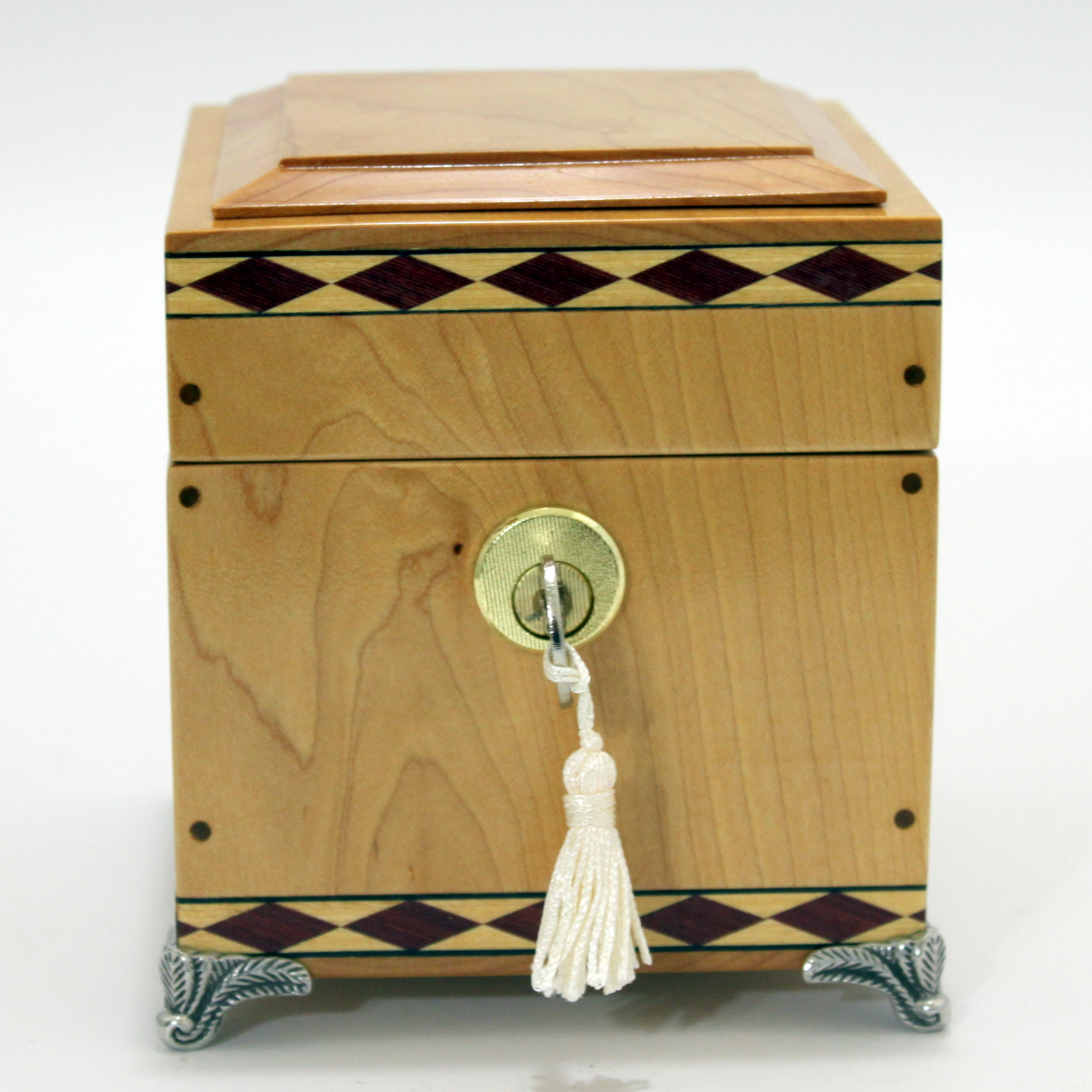 Dave Powell
Dave Powell doesn't seem to get the credit I think he deserves. His wooden props are beautiful and certainly up there with the likes of Mel Babcock. And unlike a lot of the old guys, Dave continues to produce amazing creations every few months.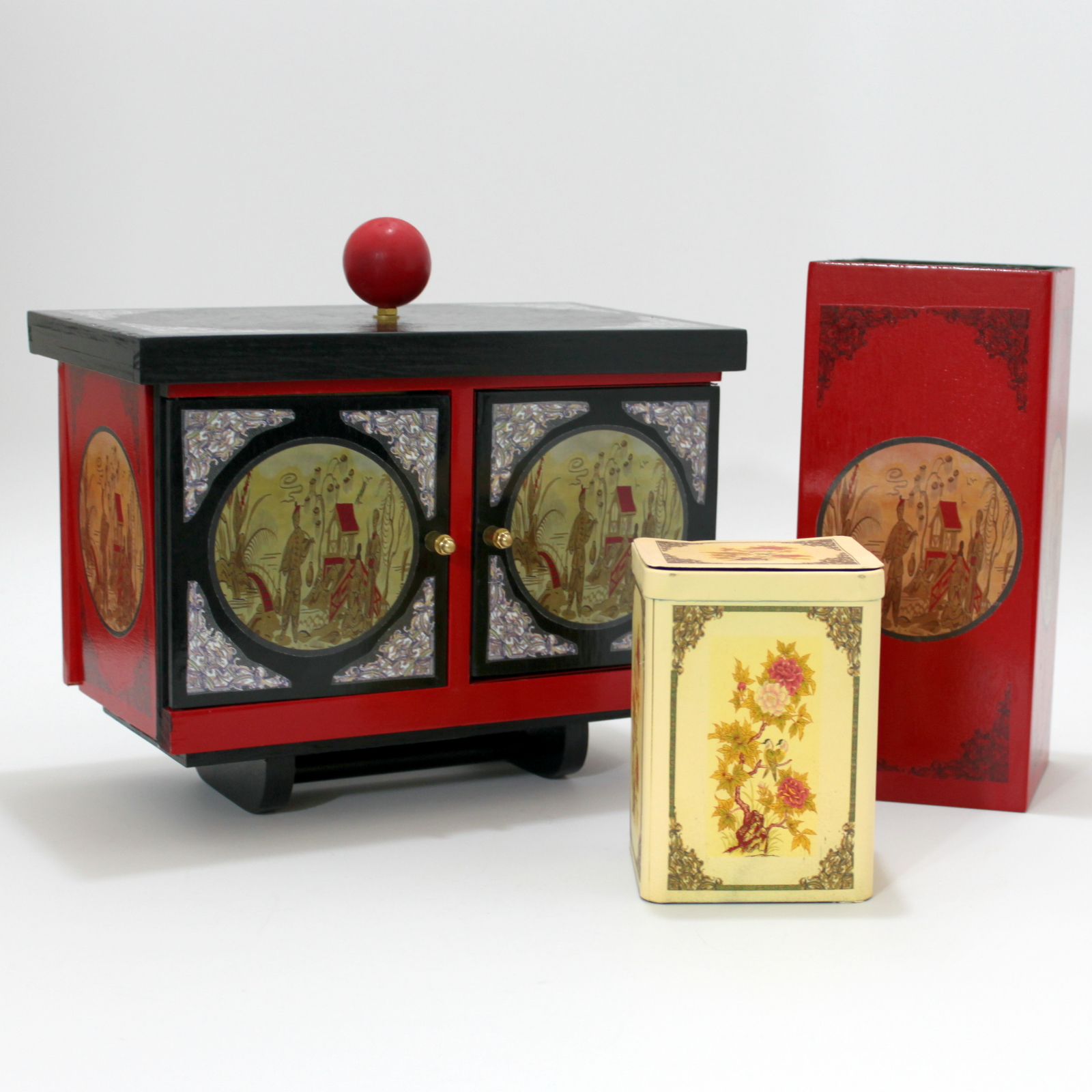 Limited Edition Magic
Joe Long, in conjunction with the amazing talents of Paul Lembo, has been creating for some years now a very fine line of recreated classics in magic. They are always made in small runs, and typically sell out very quickly. To get on Joe's email list click here.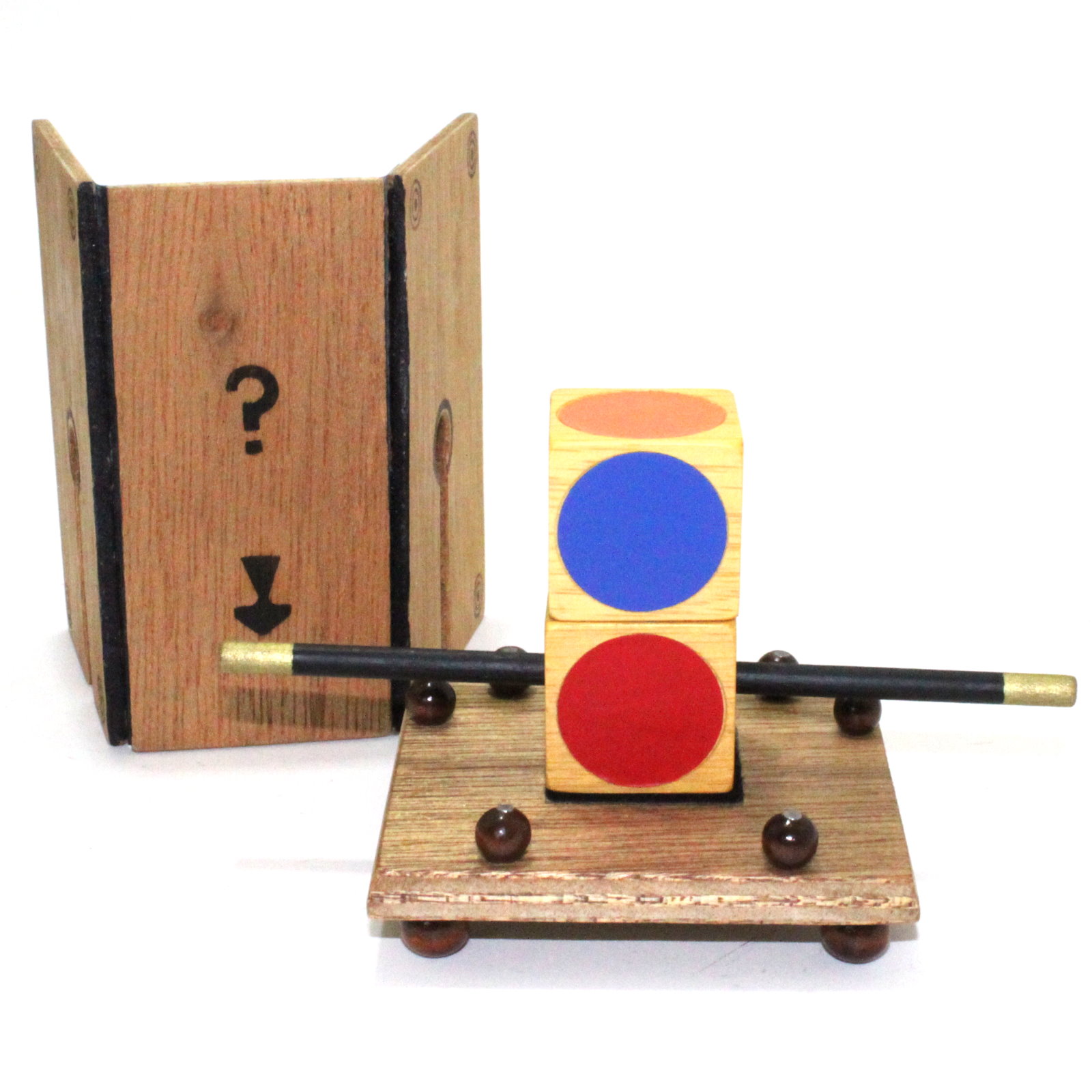 Howard Schwarzman
Howard "Howie" Schwarzman is responsible for importing some of the most amazing close-up magic ever seen. Not a craftsman himself but an inventor and magician who has opened up our eyes to magical treasures worldwide. You can read more about Howie here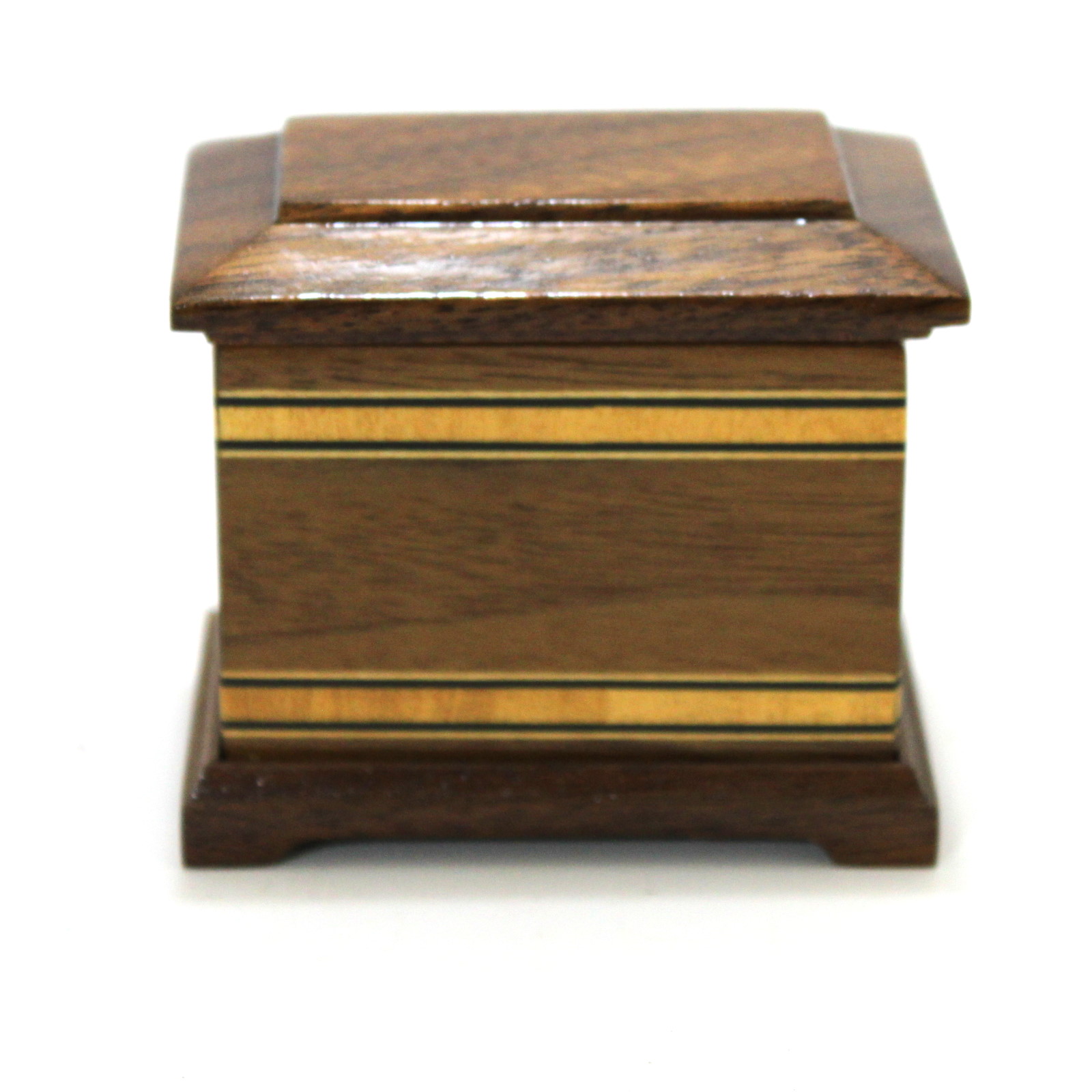 John Kennedy
John Kennedy is responsible for my favorite effect - the Kennedy Mystery Box. All of John's items are minutely thought through and his clever items always please both the magician and the spectator.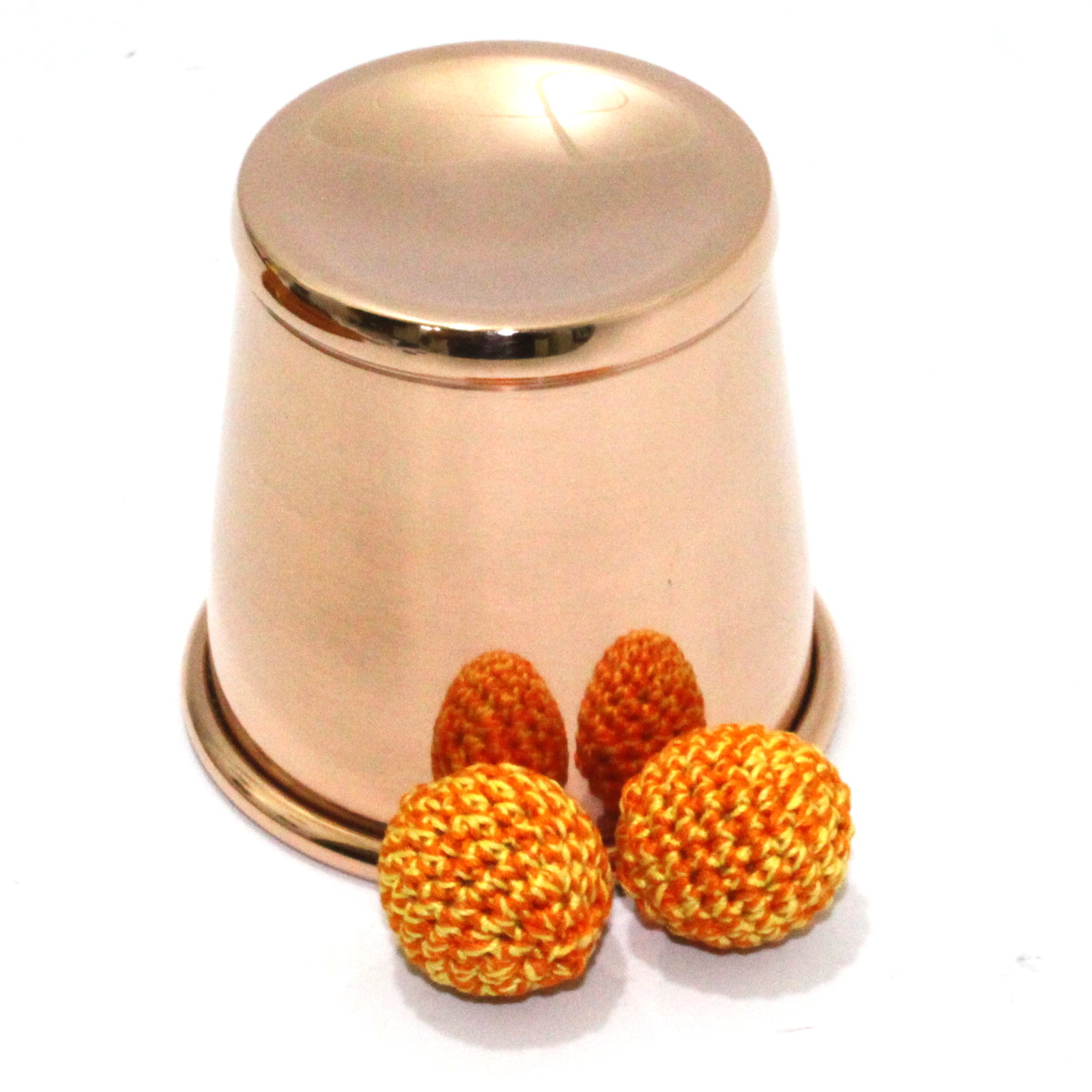 RNT II
Rings 'n' Things was a company owned by Mike Brazil, St. Louis in the 1970's. They made some wonderful magic primarily in metal. RNT II was created from the original company but they had some business issues. It looks like RNT II has changed hands again. I don't know anything about the new owners, but the last owners made some beautiful magic. You can read more here. Just in case you're wondering why I'm not featuring the original Rings 'n' Things, it is just because I don't have photos of their items. Mike Brazil was clearly one of the great craftsmen of the past.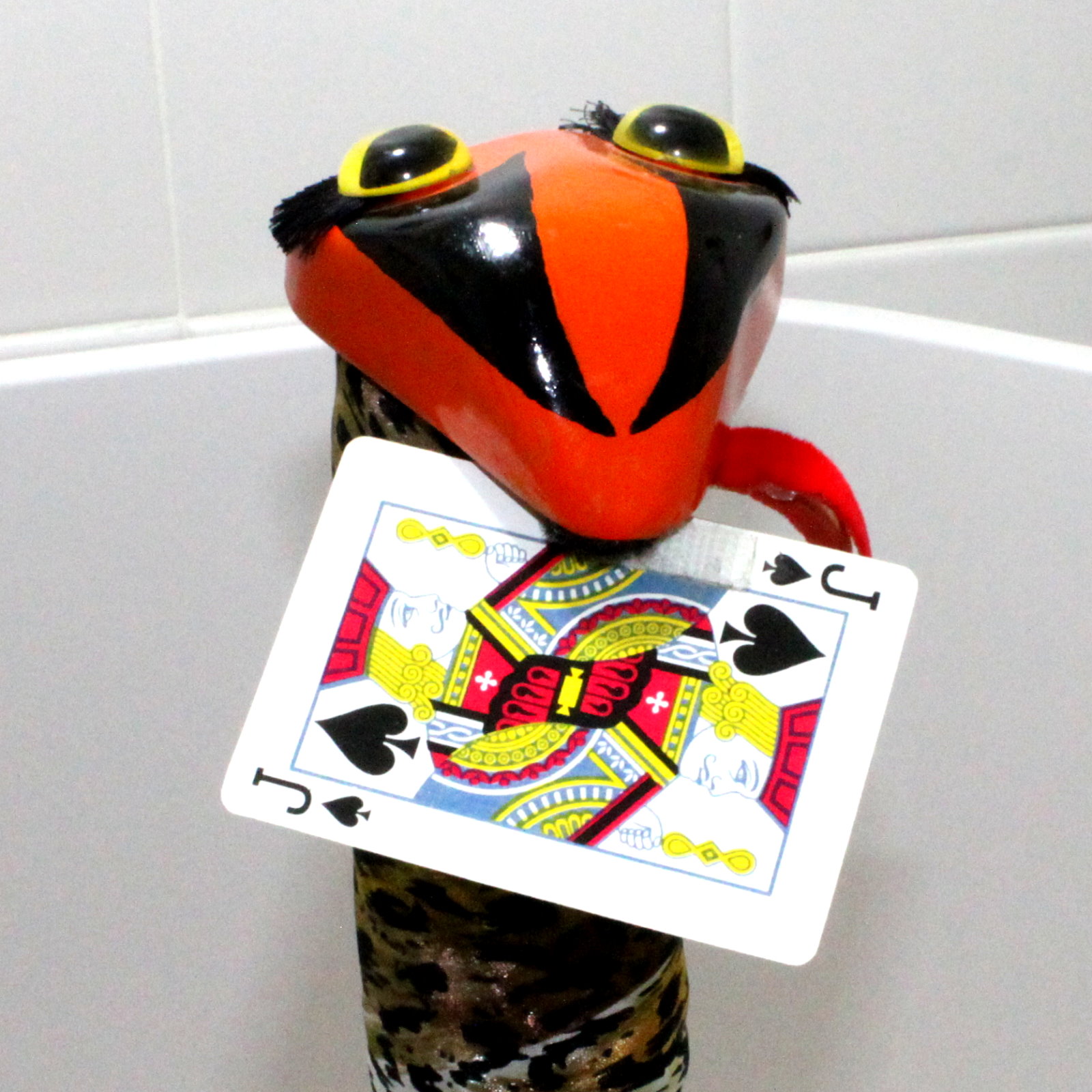 Collectors' Workshop
Collector's Workshop was created by Rich Bloch and Nick Ruggiero in Middleburg, Virginia in 1972. They produced some of the most advanced and coolest magical effects that have been seen in the last forty years. Today the company is owned by the very capable George Robinson who continues their tradition of excellence and innovation.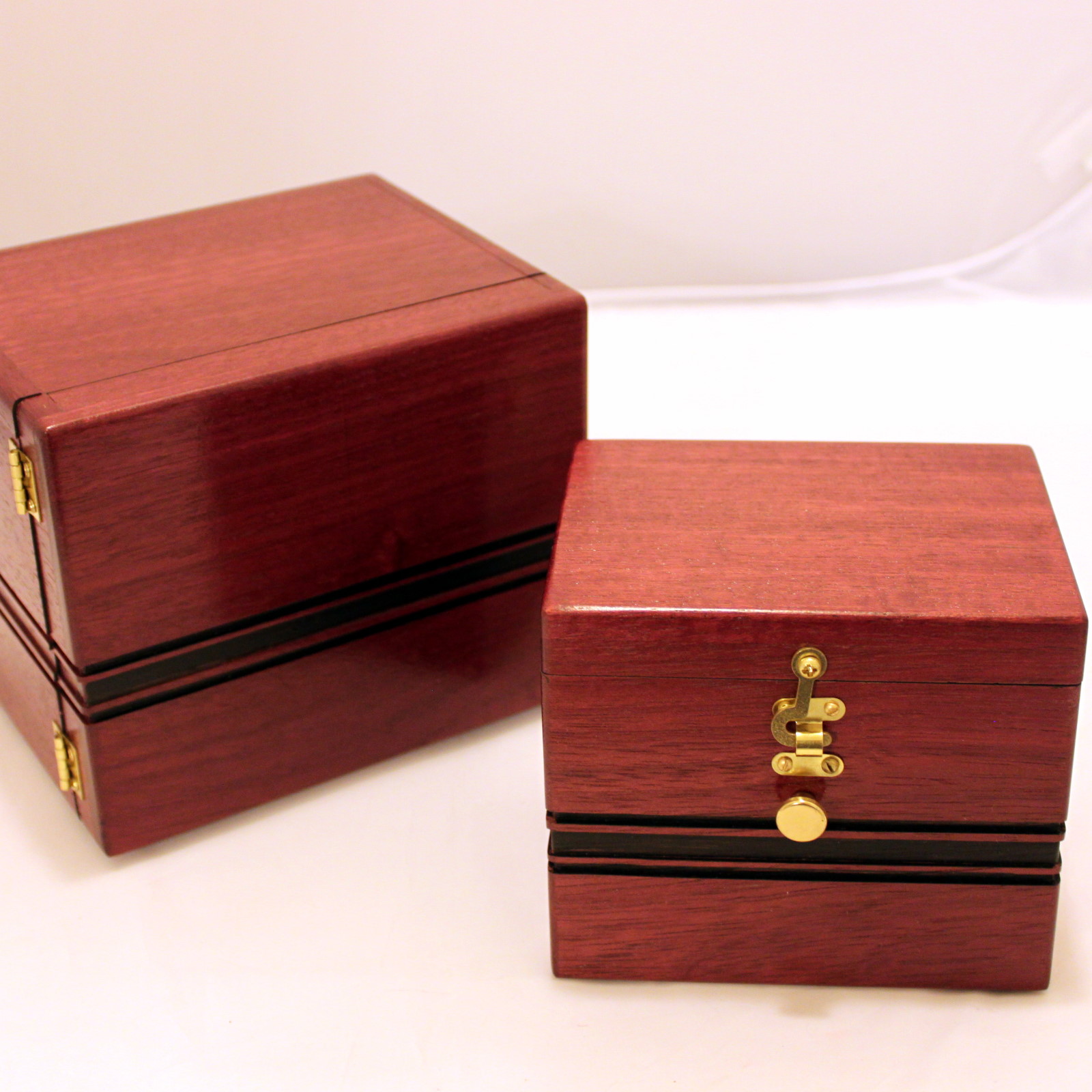 Louis Gaynor
Louie Gaynor spent most of his life honing his skills as a craftsman with an affinity for "wood." Over the years he developed a respectable reputation as a specialist for high-end customers interested in special project in their homes. Years of working in this hard labor environment forced Louie to find a way to continue his love for fabrication without the physical demands of "on site" work. Enter his boss Craig Cole (a professional magician) who had the answer. Craig introduced Louie to Joe Stevens and all the ingredients came together to start this new venture ...Commissioned by Stevens Magic, as well as coming up with a few of his own designs Louie's pieces are in high-demand. Upon viewing his version of Joe Berg Wonder Nest of Boxes, Rich Bloch said, "far and away superior to the original" and Rich was very impressed. Using various combinations of hard woods (exotic and non-exotic), Louie has created quite an impressive line of products that continues to grow. Because of Louie's meticulous attention to details and uncompromising quality - he has earned a spot here. You can purchase Louie's beautiful magic exclusively from Joe + Mark Stevens at Stevens Magic.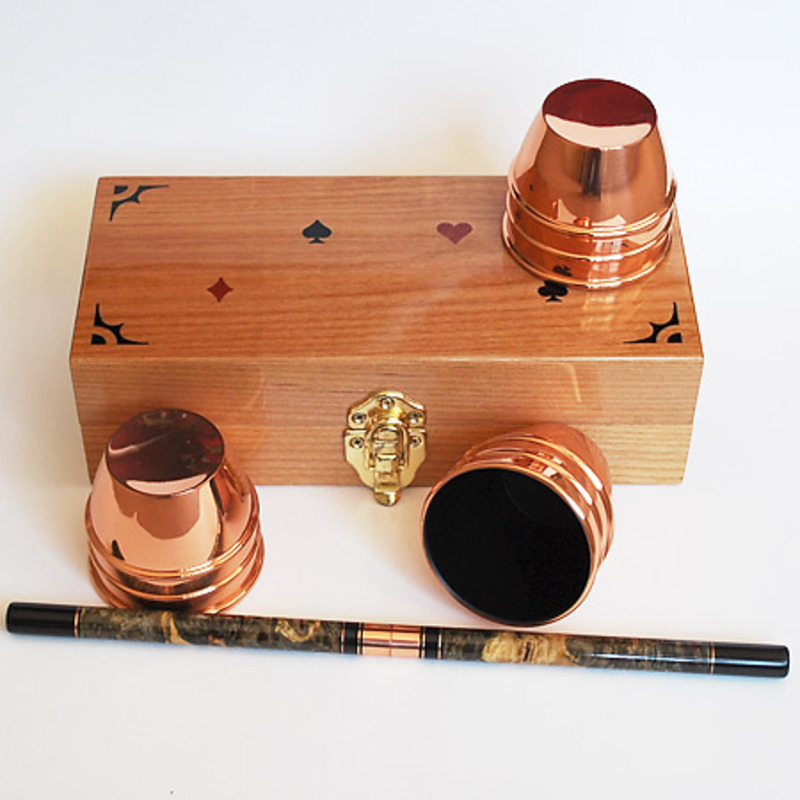 Joe Porper
Joe Porper specializes in high tech metal products in addition to some amazing magic wands. He his known and respected worldwide for his many wands, cups, rings, and paddles and his innovative close-up tools and utility items. Joe's creations can be found here.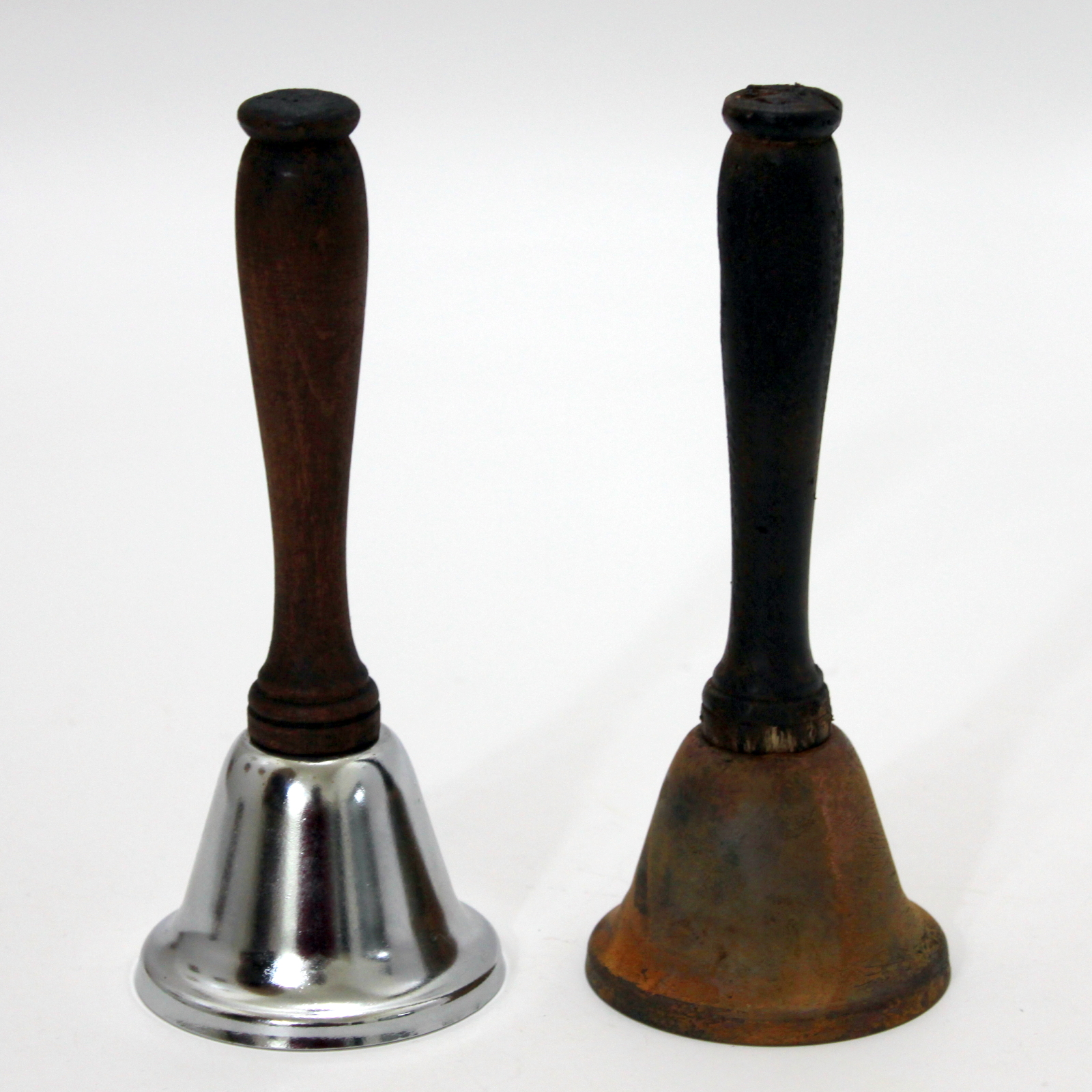 Cesaral Magic (César Alonso)
FISM Award Winner César Alonso at Cesaral Magic produces some of the most amazing electronic magic available today. His Spirit Bell's are easily the best on the market and his other items live up to similar high standards.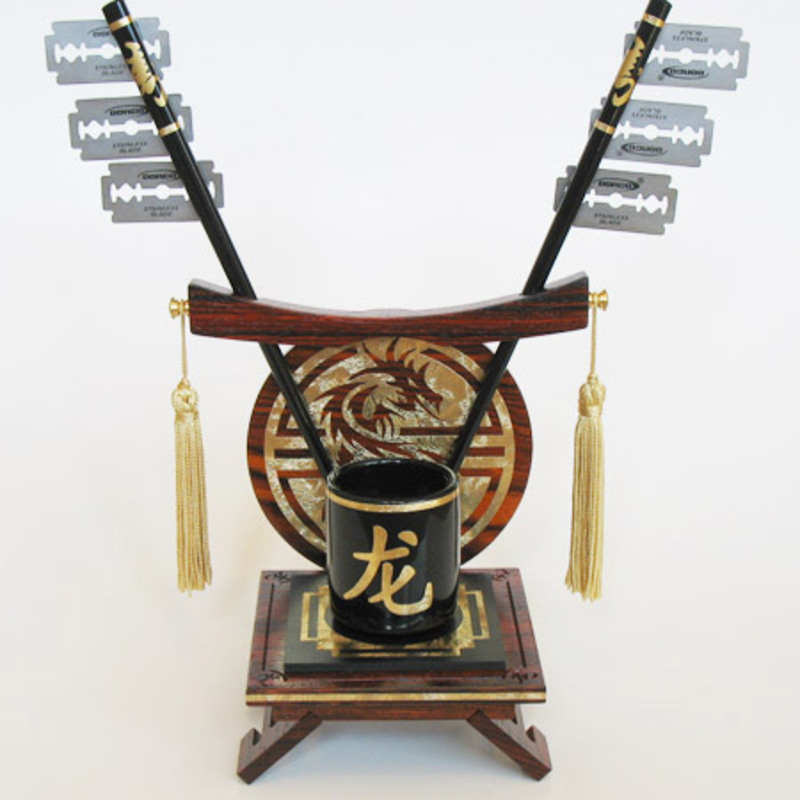 Wolf's Magic (Chance Wolf)
Chance Wolf took the magic world by storm in 2002. He quickly became the new Master Craftsman on the block specializing in totally unique and highly colorful Chldren's magic and also an amazing line of limited production collector's items. Chance has a product line that is growing slowly each year and all of his magic is performable as well as highly prized by the collector. A rare combination in the magic world.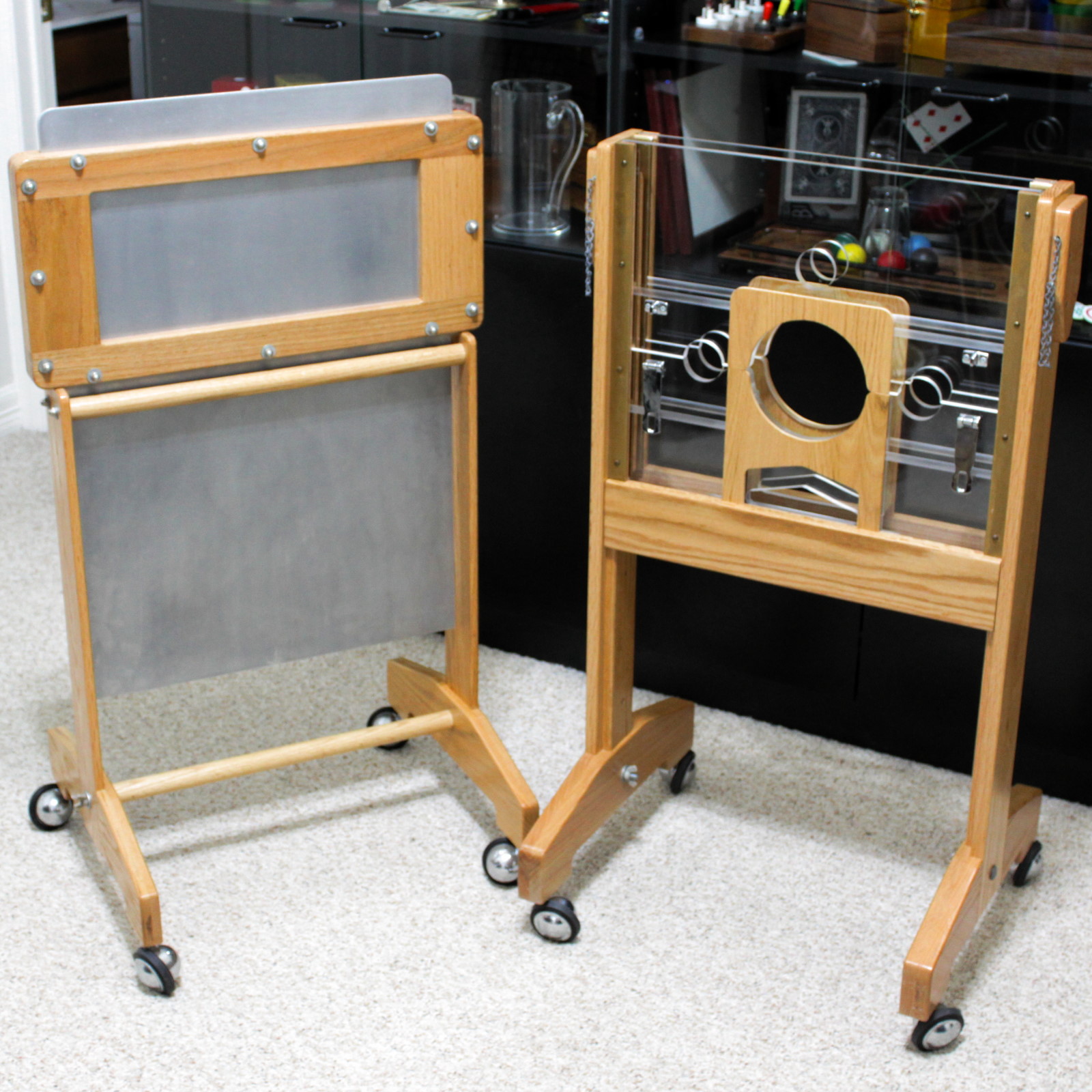 Wellington Enterprises
Wellington Enterprises primarily creates custom high-end illusions sought after by all the pros. In addition, they also create some amazing close-up illusions that are highly regarded by magic collectors and performers. Bill Schmeelk, who is the owner of Wellington Enterprises, runs a very tight quality and originality ship, and I have never seen anything come out of their shop that is not the highest quality.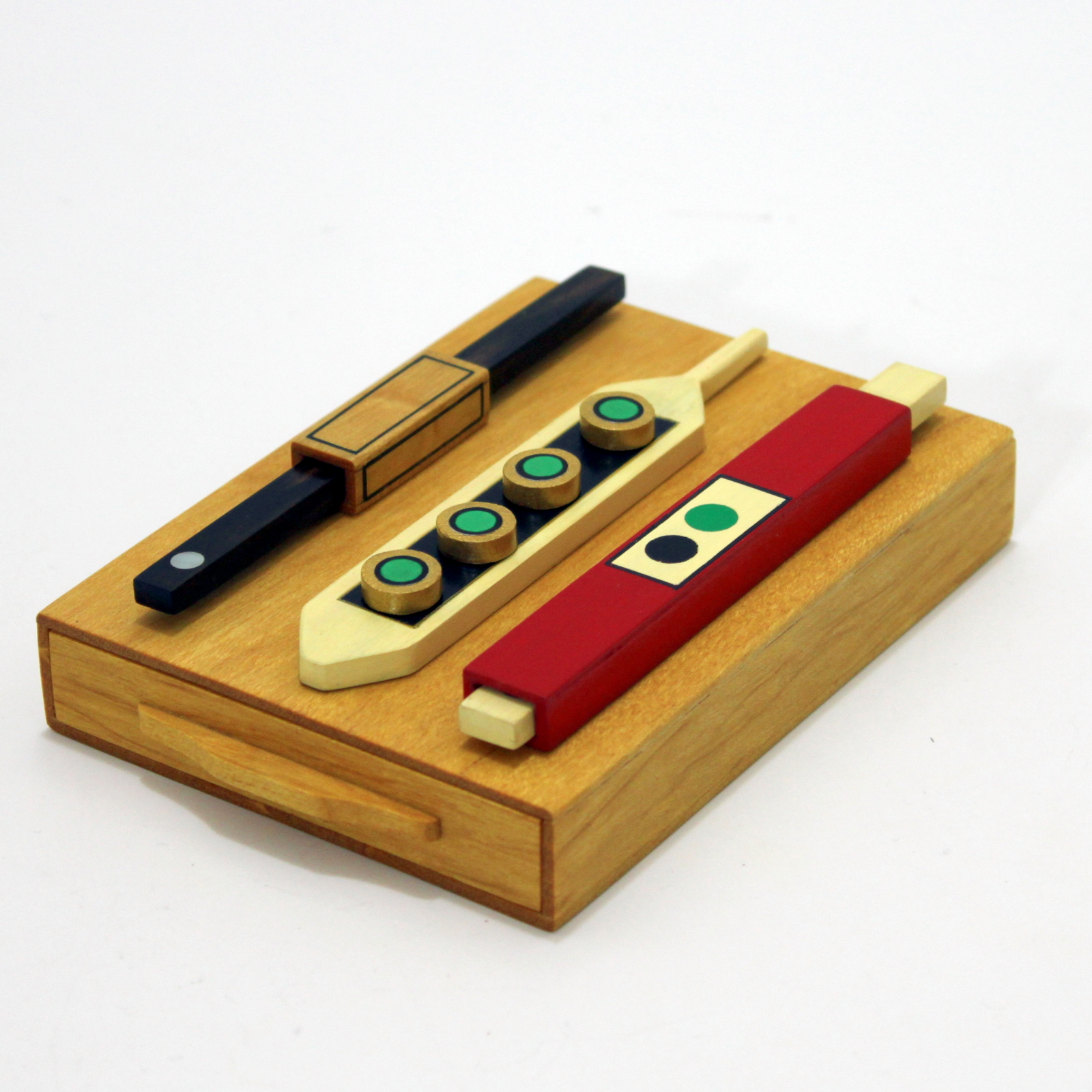 François Danis
François Danis is fairly new to the collectible magic world, but in the last few years I have really seen him raise his game. His most recent works are clearly desirable by magical collectors and he is slowly but surely building up a faithful following.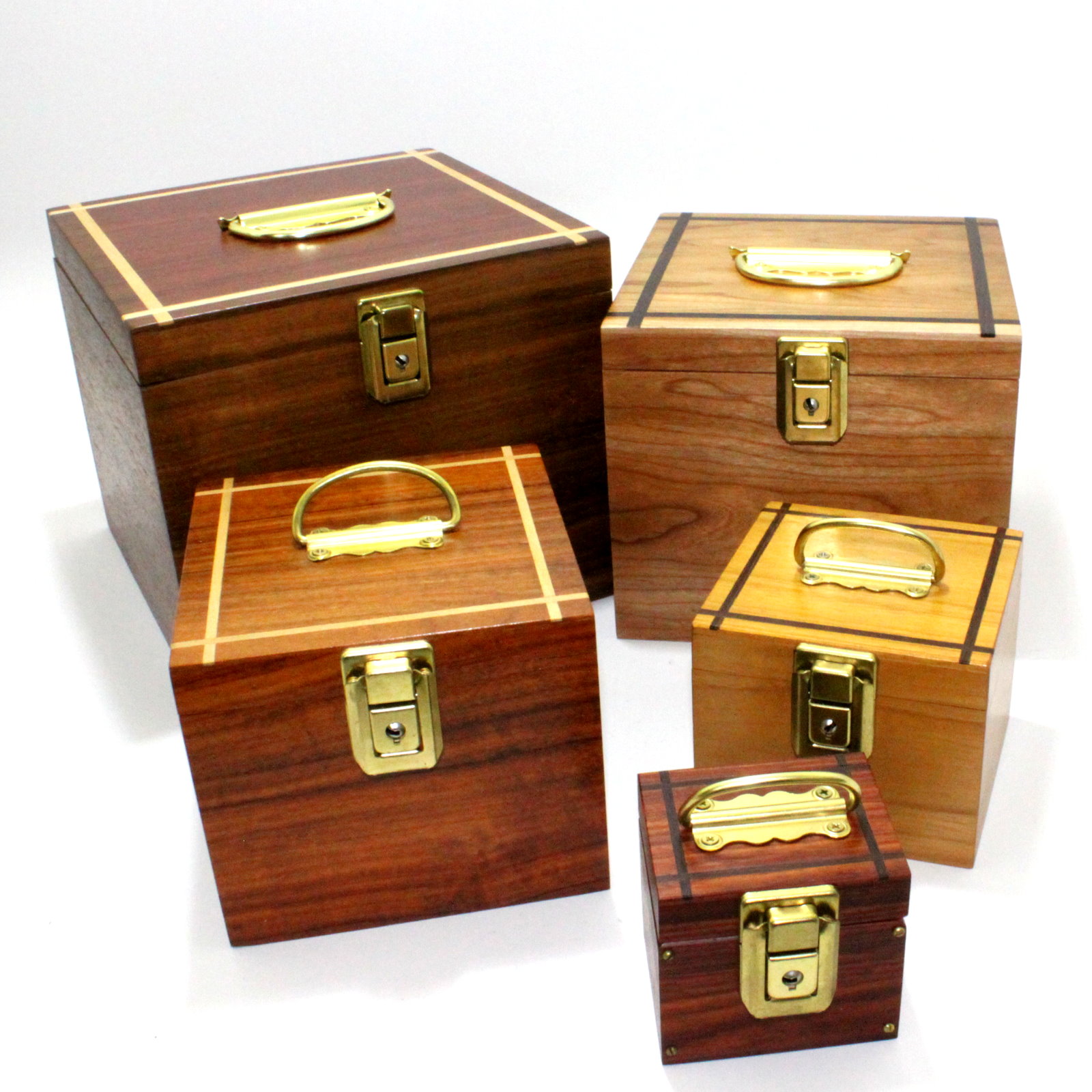 Magic House of Babcock (Mel Babcock)
Mel Babcock is easily the best maker of Die Boxes today. They are just perfect. All of Mel's line of magic from his close-up items to platform and stage items are beautifully crafted in various woods. He is a wonderful guy and probably the most reasonably priced magic craftsman building magic today.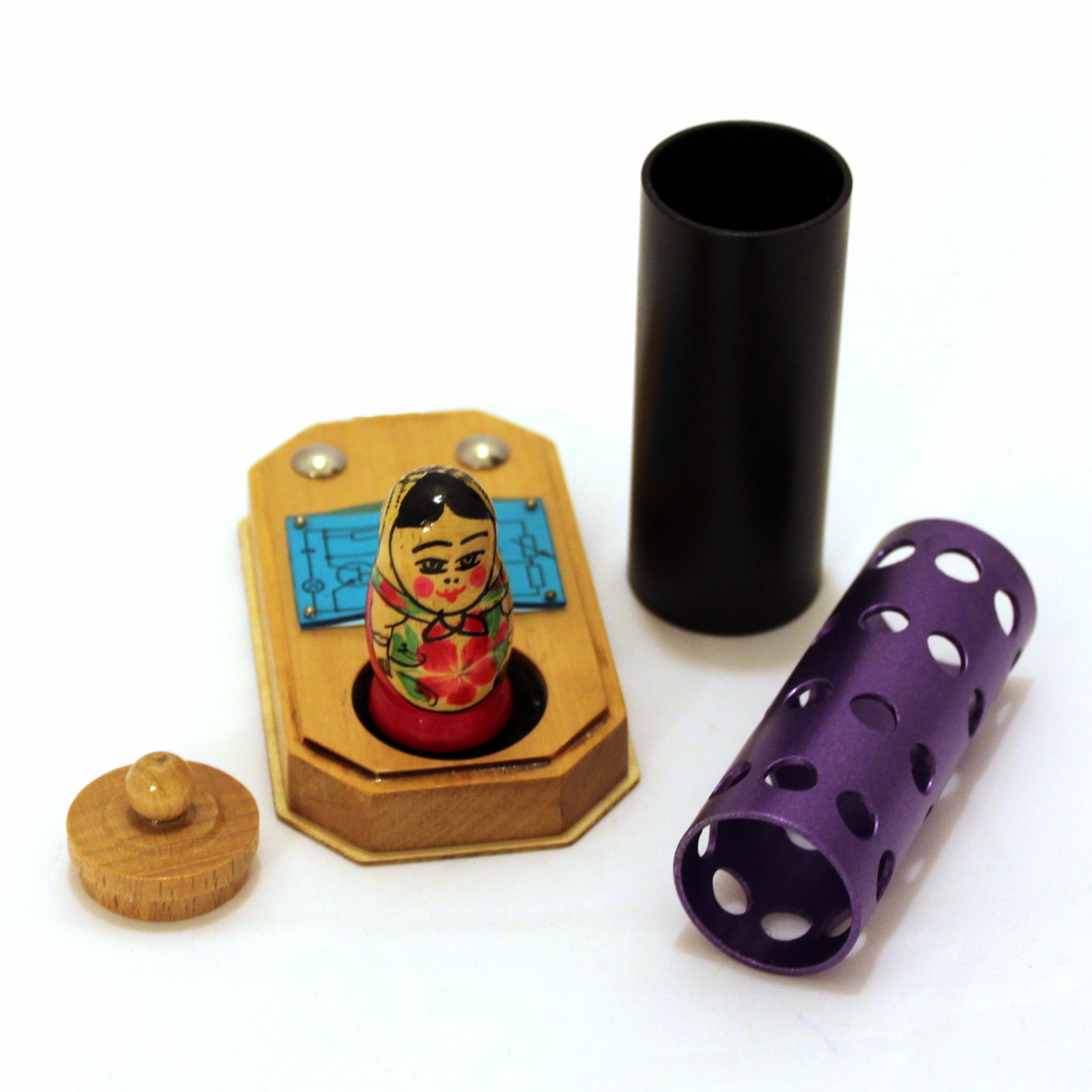 Magiro
Magiro (Matthias Weißl) was a German inventor who created some of the most amazing magical effects I have seen. His magic has been copied by many.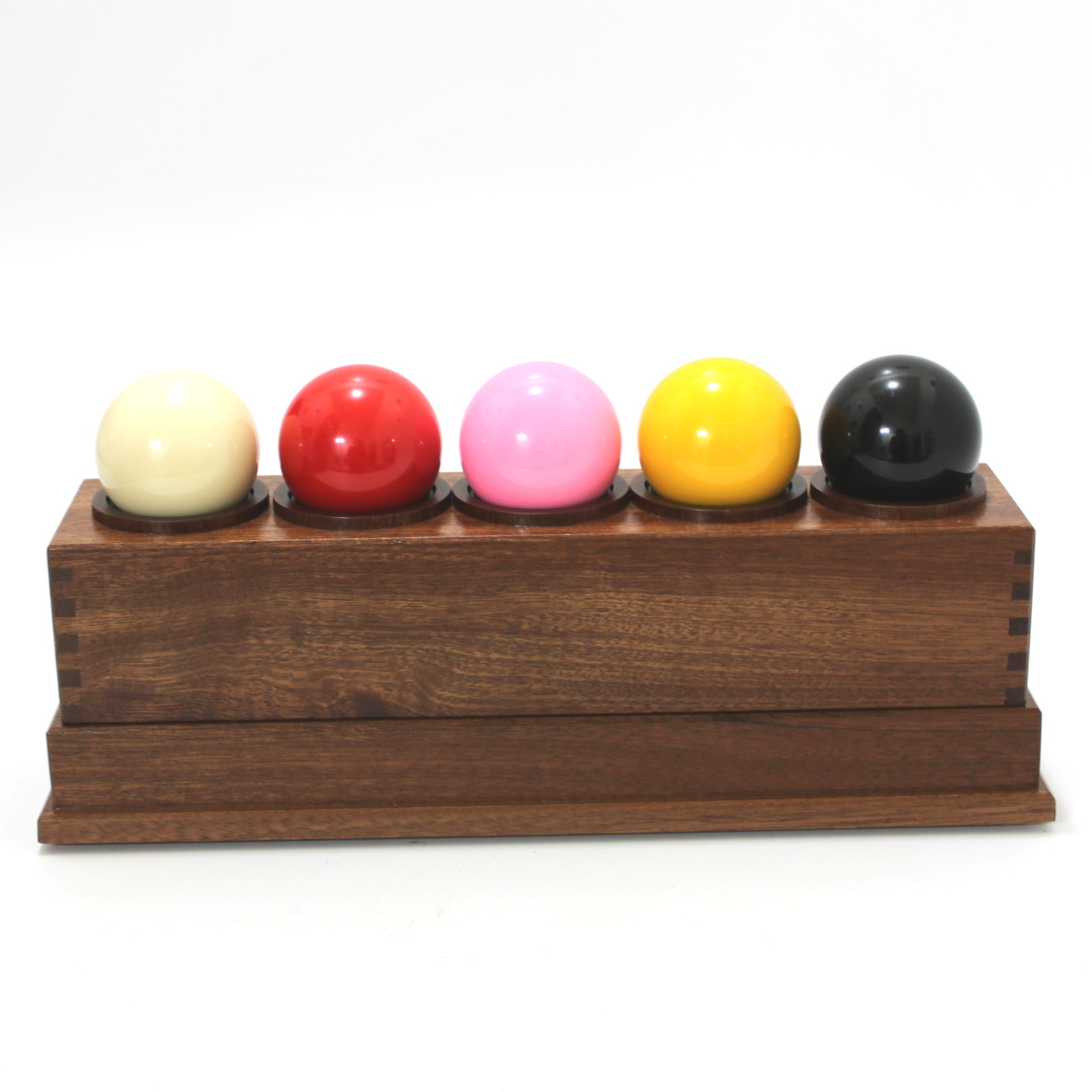 Five of Hearts Magic (Colin Rose)
Colin Rose is an amazing craftsman who primarily specializes in wooden collectibles using historic and exotic woods. He has even built beautiful magic from Admiral Nelson's ship Trafalgar!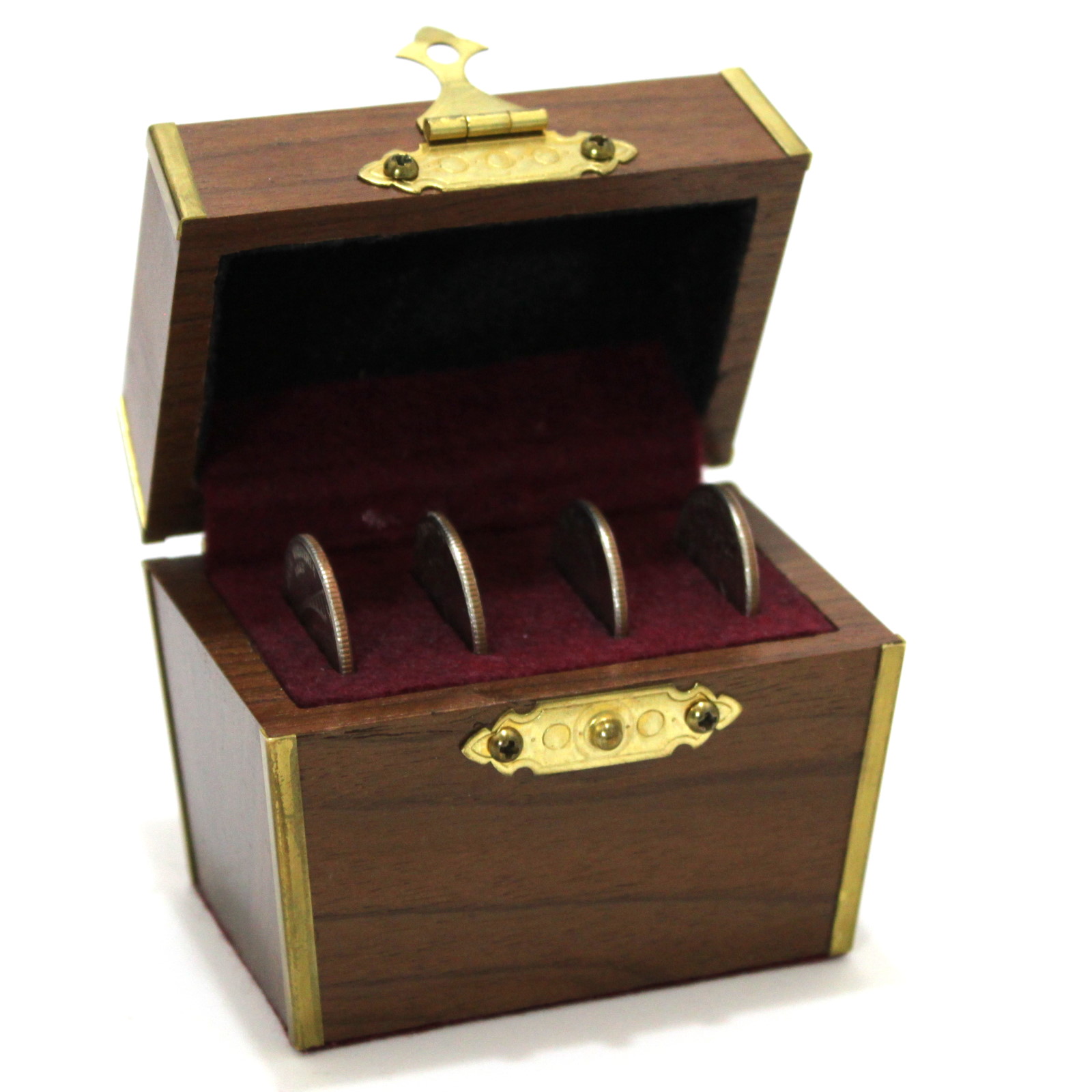 Douglas-Wayne Illusioneering
Douglas Wayne Illusioneering was started by George Richbark and Dave Dorsett in the early 1990's. They created some beautiful and intricate collector's pieces specializing in wood. They also produced some faithful reproductions from the works of Professor Hoffman. Today George Richbark continues to make beautiful magic.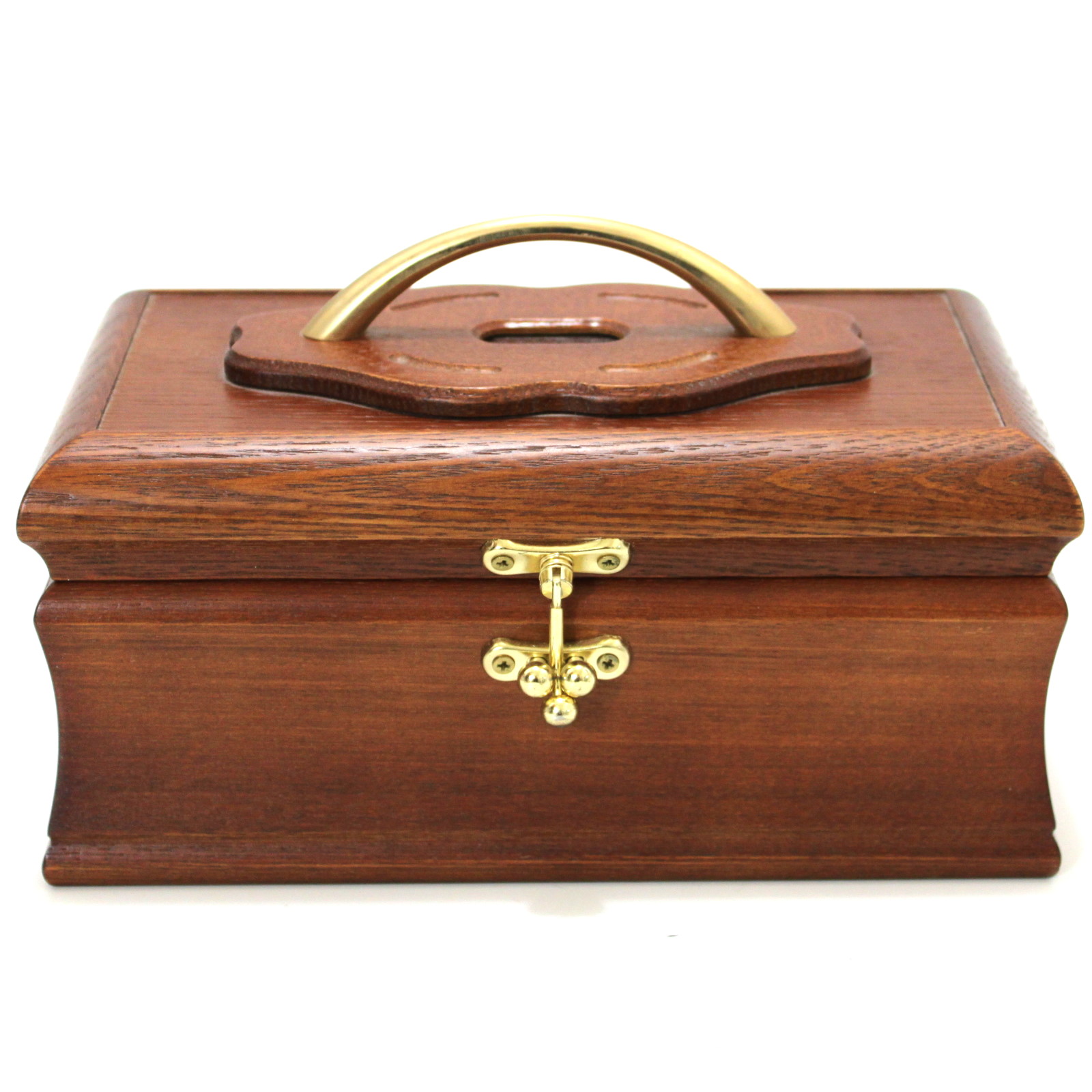 Mikame Craft
Yonezo Mikame was the brains and master craftsman behind Mikame Craft from Japan. They produced an incredible amount of high quality wooden magic at very reasonable prices.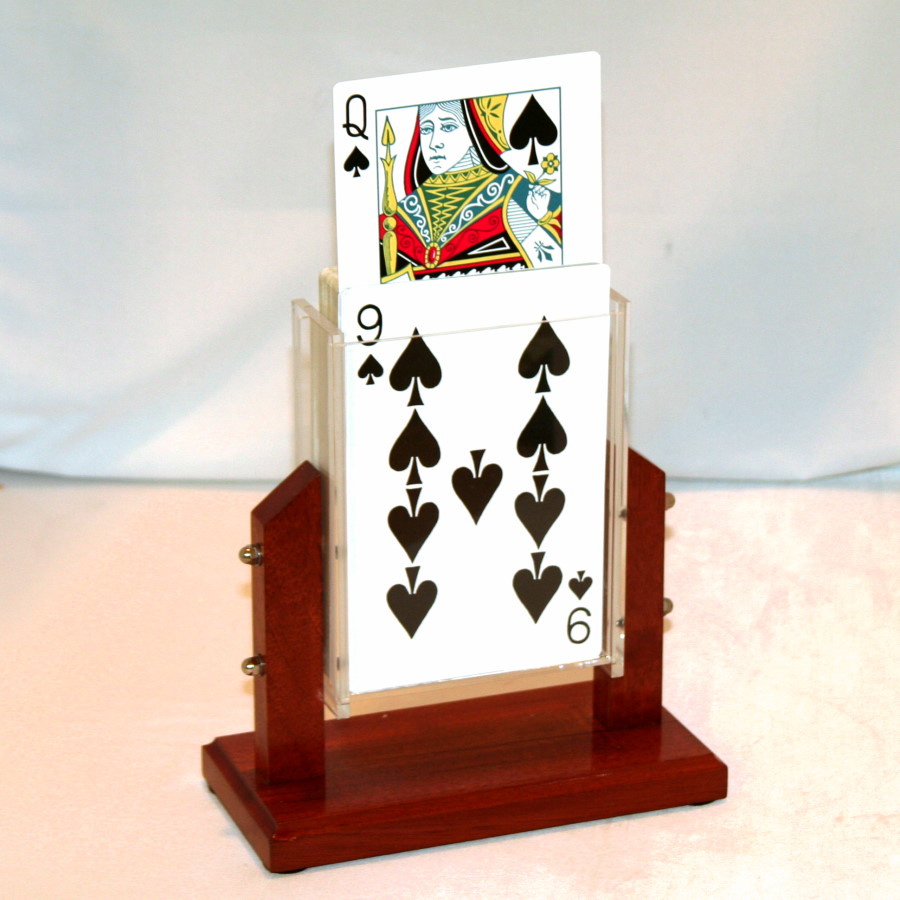 Marcelo Contento
Unlike many other electronics in magic, the Contento line worked flawlessly and was machined to perfection. Their Jumbo Rising Card is still the best and their Card Fountains continue to be sought after. I remember when I received my first item from Marcelo - the poker sized card fountain - I literally had a tear in my eye I was so moved by the detail and devotion put into the manufacture.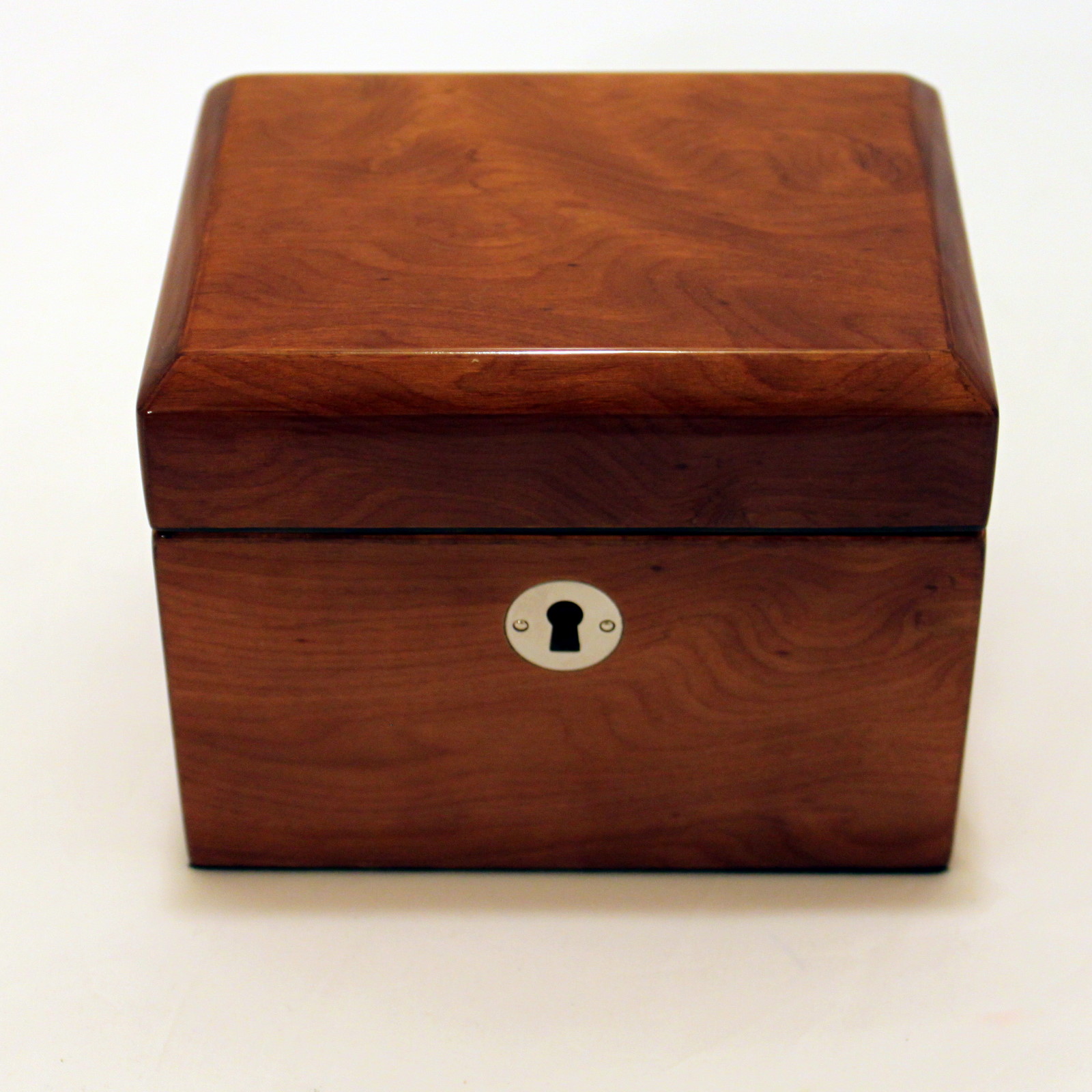 Larry Becker
Larry Becker is one of the true gentlemen of magic and mentalism and has a wonderful line of unique effects and tools for the mentalist.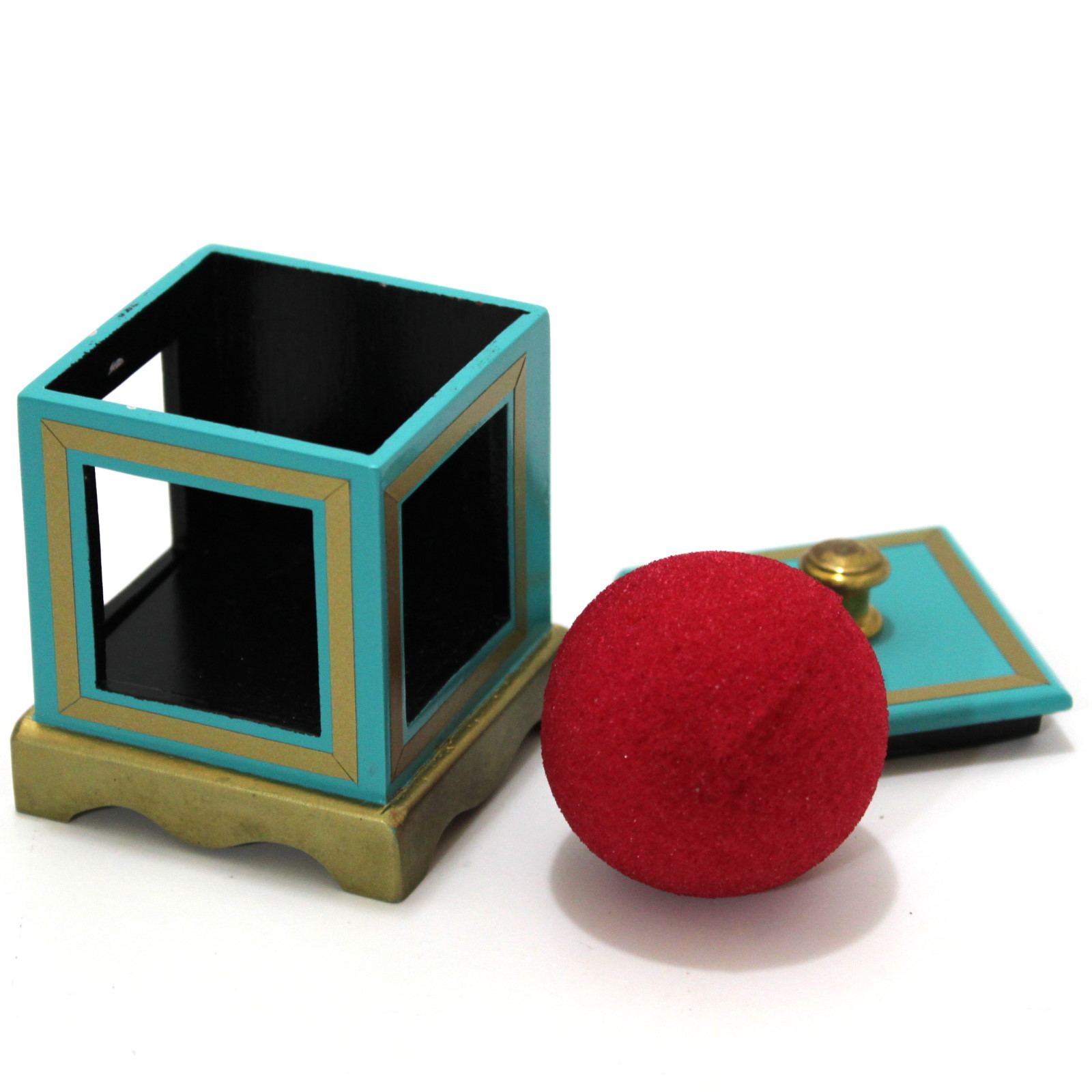 Clarence Miller
Clarence Miller has been producing amazing and impossible magic for years, I wish I had more of his items here,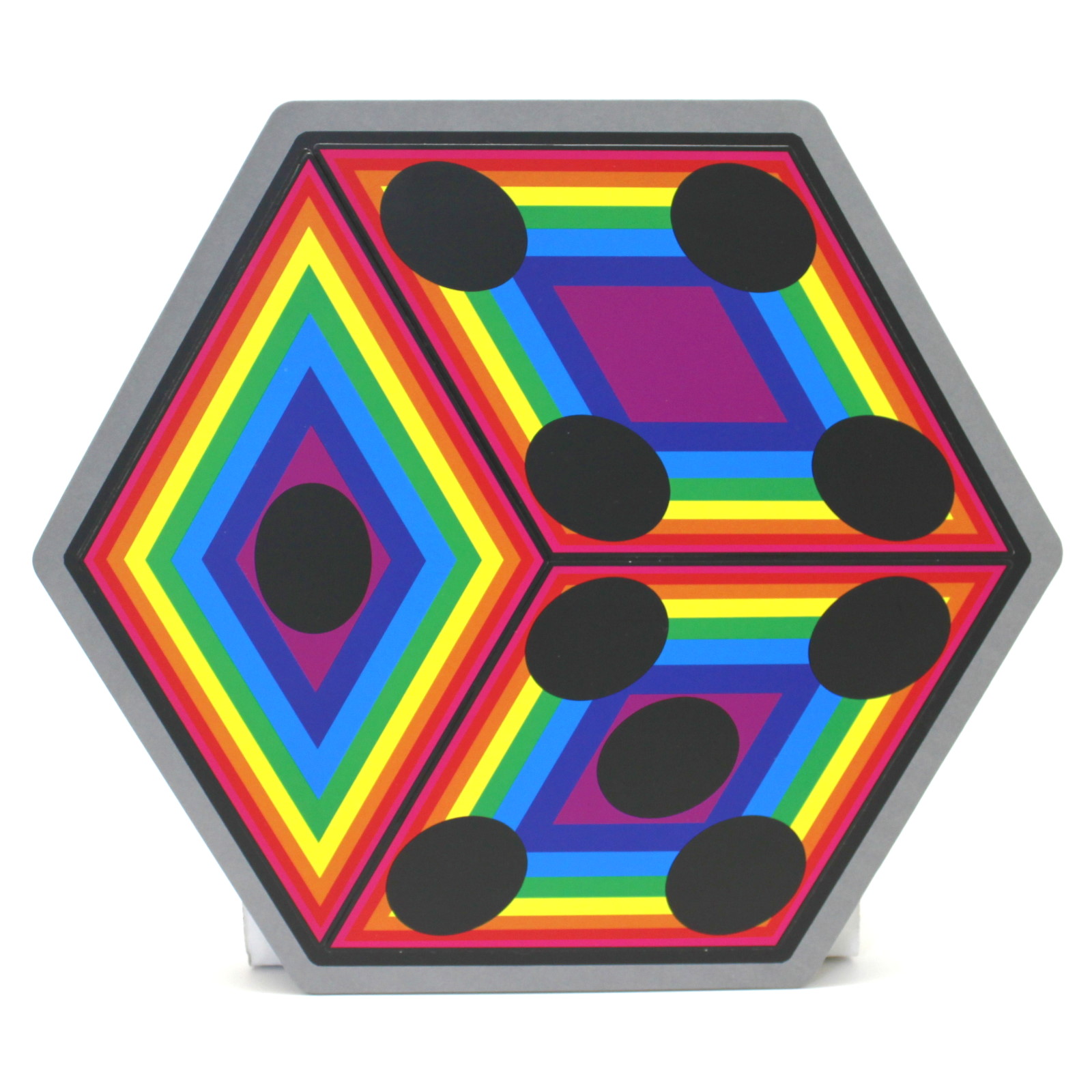 Ton Onosaka
Ton Onosaka is the owner of Magic Land in Tokyo and has created some amazing effects over the years. You can find his magic here.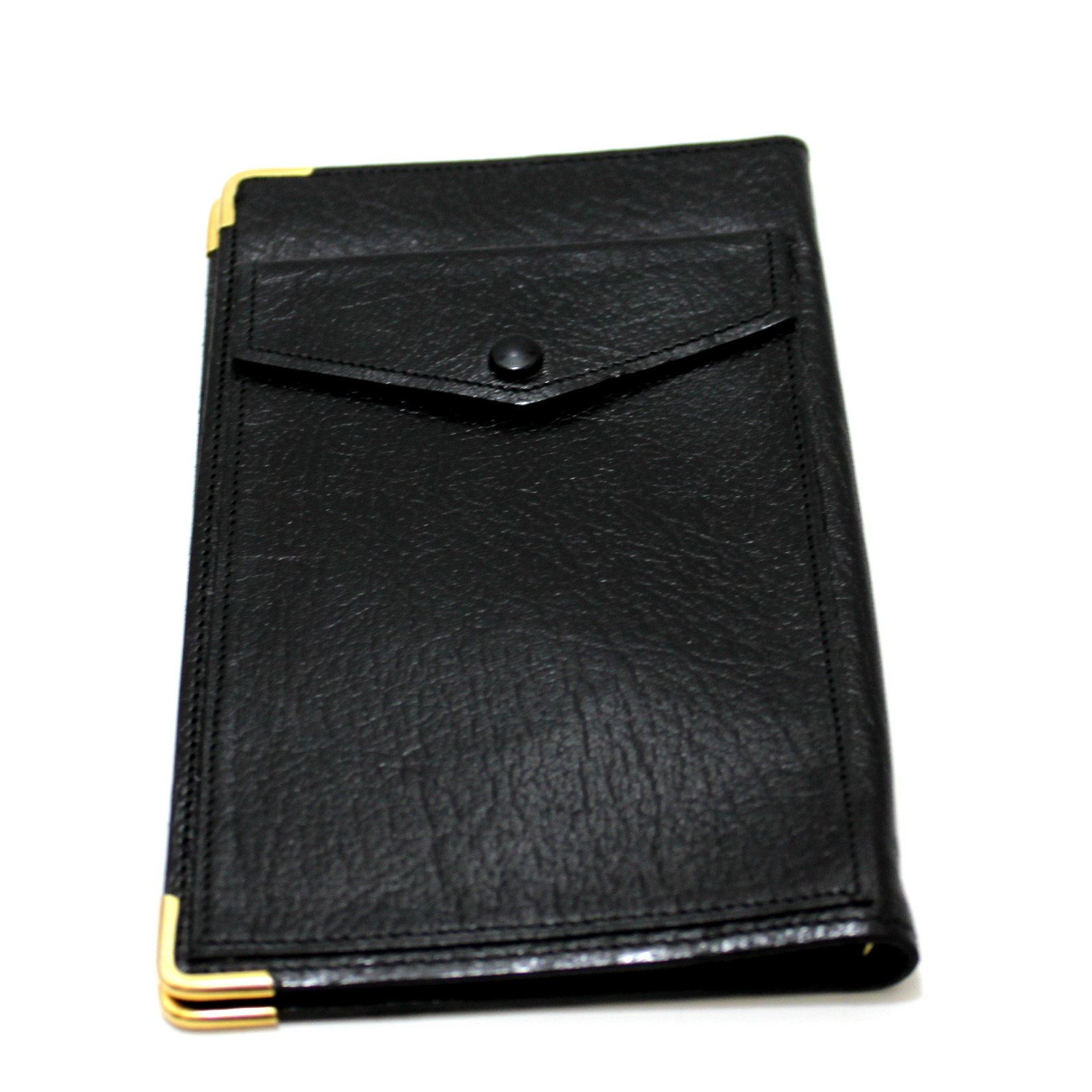 Jerry O'Connell
When it comes to wallets there is one clear Master Craftsman: Jerry O'Connell. Jerry makes beautiful wallets and is a funny guy too with lots of stories of his adventures in magic!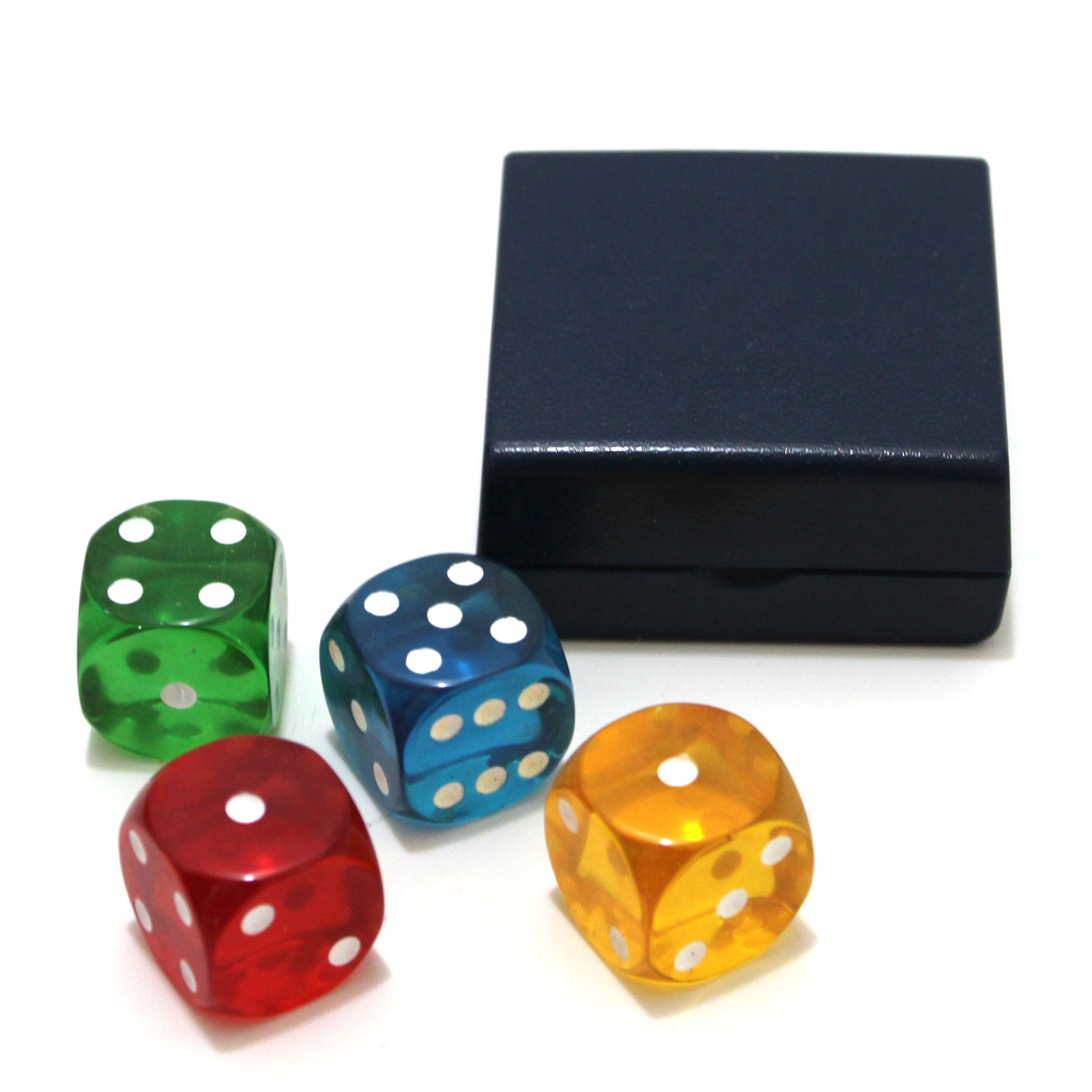 El Duco
El Duco's Magic was founded in 1978, by Swedish magic inventor Christer Gustavsson (El Duco) and the brand has a solid reputation and is respected throughout the world of magic. You can find his magic here.