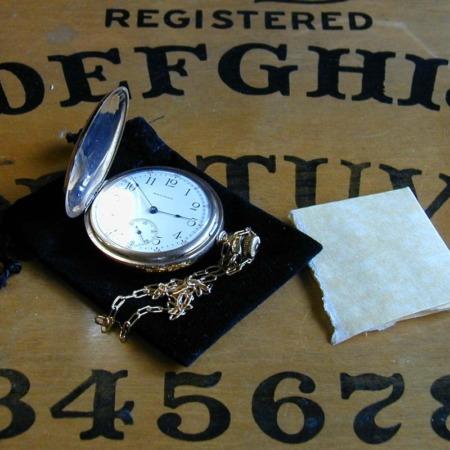 Stull watch outdone!

This really is the king of the prediction watch effects. Made in his own perfectionist style by Richard Gerlitz.

You can very cleanly predict the exact time they will stop at as they twist the hand. This is made with a genuine 1915 vintage Waltham 14 k Hunting watch.
Click here for more information.