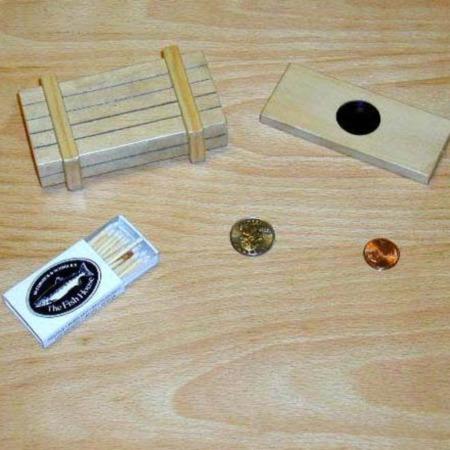 Great Concept – Beautifully Made

This is a wonderful variation on the old coin slide. The finely made wooden slide has been built in the shape of a packing case to do the classic Substitution trick. The quarter is placed on top of the box and the penny inside the slot and they very cleanly change places.

The instructions are in German. This is a beautiful piece.
Click here for more information.