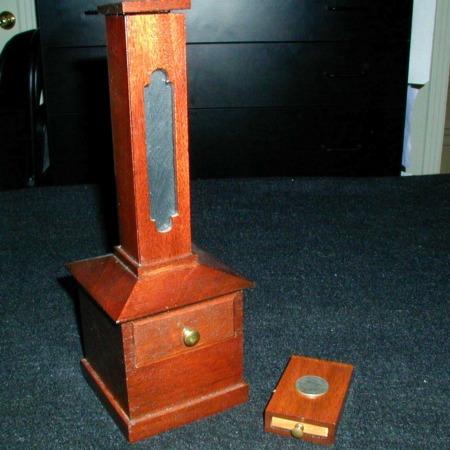 I Have One Too!

About two years ago I won this prop from John Mendoza. It is everything he said about it and more. It's is beautifully made and a pleasure to work with.
I don't believe the set-up time is execessive. Certainly not when you see the expressons on the faces of people in the audience.

Click here for more information.