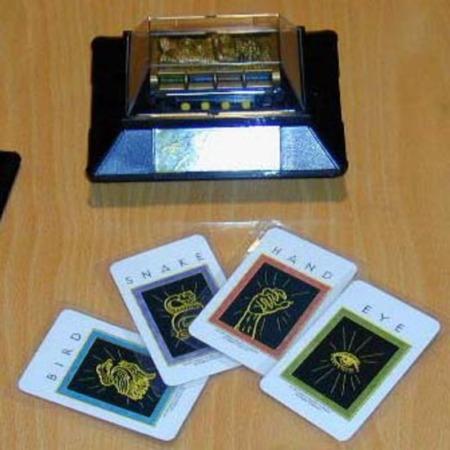 Awesome!

This effect…originally sold for children from Milton Bradley is incredible. If you're able to locate this (I believe it is no longer made) GRAB IT! You will not regret it. It is a little prop-py so if you're a straight mentalist it might not play well in certain circumstances…but just as a must-have effect to perform…it's incredible…and very, very ingenious!

Lee Woodside first introduced me to this little baby–and I was on the hunt for my own Spirit in the Coffin.

Get it!

Brandon Thomas
Click here for more information.