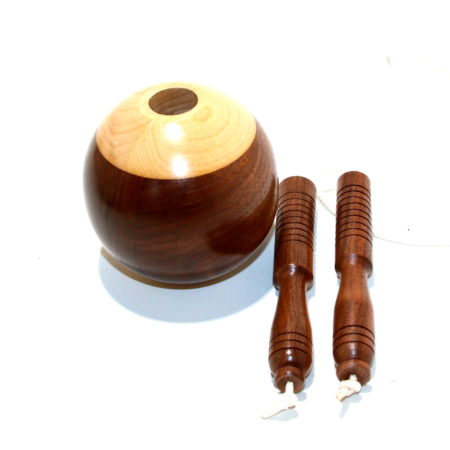 Another beautiful wooden prop from Louis Gaynor and what a clever beauty this is demonstrated by the still amazing Joe Stevens 🙂 This is a remake of the Lloyd Chambers and Floyd Thayer Obedient Ball c. 1941 which is described in Lloyd Chambers' book Original Ideas in Magic and called The Spirit Ball.
What distinguishes this version of the classic Obedient Ball effect is that the 3″ diameter wooden ball has a huge 7/8″ hole directly through the center that you can clearly see through, and yet the ball still stops and starts under the complete control of the performer. And nothing is added or taken away – it is a very clever idea expertly recreated by Louis Gaynor that you will love.
Click here for more information.