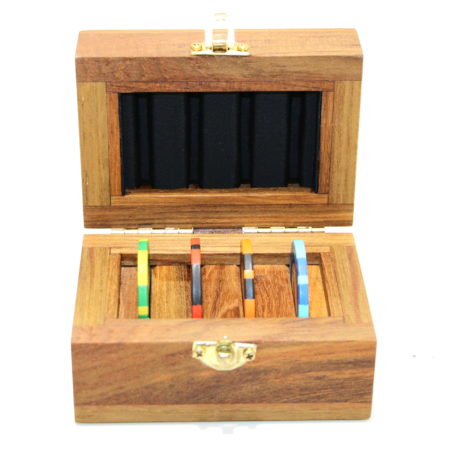 This clever beauty from Magic Wagon is based upon one of Clarence Miller's rare and sought after items called The Treasure Chest c. 2001.
Magic Wagon's version is compact and works very consistently and handles four chips instead of Clarence's three half dollars. There are no electronics and reset is instant. This is a good utility item and I think would work best as part of a bigger routine utilizing the four chips – instead of just showing the box doing the effect and moving on.
Click here for more information.