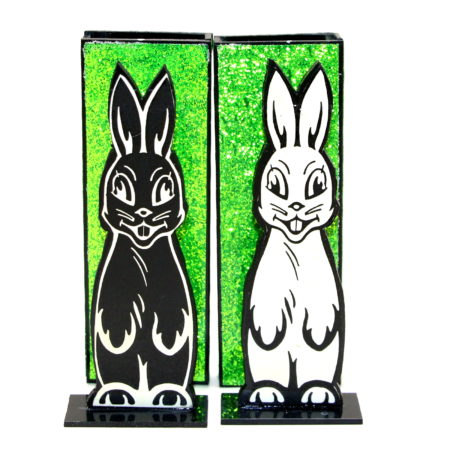 The Elusive Rabbits or Hippity-Hop Rabbits was invented by The Great Norman (Norman Hazeldene) c. 1947.
This cute set from Vienna Magic are very similar in design and method to the stunning ones created by the highly talented German craftsman Horst Dieter Christ c. 1977. They are a great size for close-up and work very smoothly.
Click here for more information.