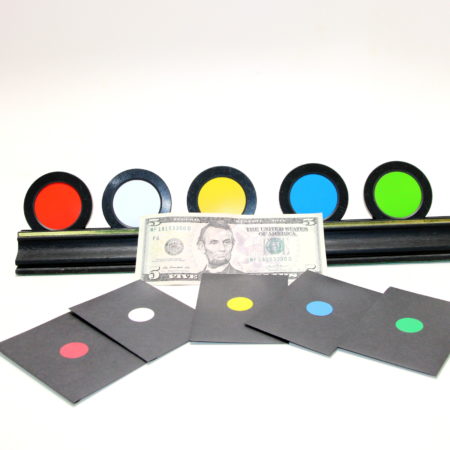 There were only 2 or 3 sets of this wonderful prop created by the talented German Craftsman Tony Lackner and routined by the prolific Eckhard Boettcher. The props are beautiful and work perfectly, and much better than the similar copies made by Mikame Craft and others in later years. But what I really like most about the effect is it is one of the best versions of Bank Night I have seen.
Firstly, the spectator always wins so they are not disappointed when the envelope is opened.
Secondly, it looks like the magician looses at the same time.
Finally, the reveal of the other choices shows that the magician did win in the end, so everyone goes away happy 🙂
The method is totally clean and this really is a strong effect that can be seen easily in a parlor and small stage thanks to the large colored chips created by Tony.
Click here for more information.