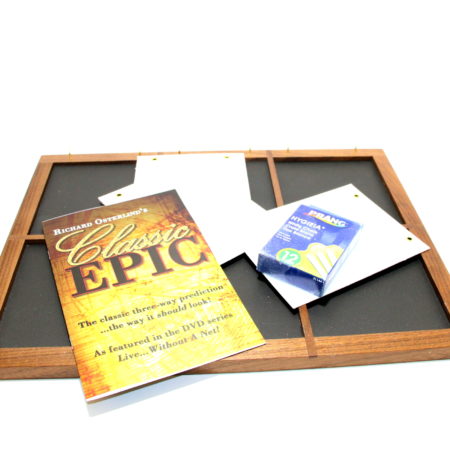 If you are looking for a version of Mental Epic true to Hen Fetsch's original vision c. 1954 then you should look no further than this beauty released by Richard Osterlind. And even though Richard Osterlind often performs without a gimmicked board using his Ultra Board the three way prediction is much easier when performed the way Hen Fetsch described it using a gimmicked board like this.
It is the perfect size, looks beautiful and clear from a distance, and operates flawlessly.
Click here for more information.