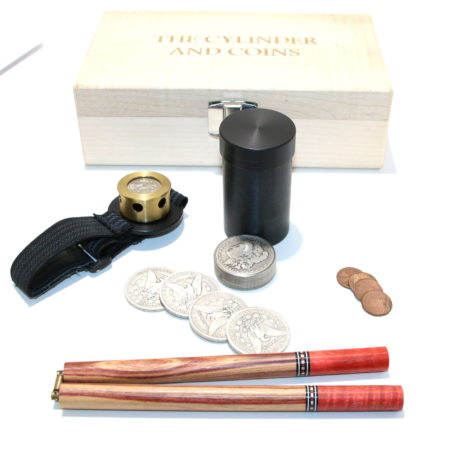 John Ramsay's Cylinder and Coins continues to stir the hearts and minds of magicians all around the world well over 70 years after it was first introduced to the world by Victor Farelli c. 1948 when he published John Ramsay's Cylinder and Coins in a small photo-illustrated booklet. With the performance of Eric Mead on Penn & Teller in 2017 it seems to have been reinvigorated all over again.
If you wanted to have the best shot of actually mastering this effect without spending most of your life like Eric Mead has to master it then you could look no further than this beautiful set from Joe Porper and R. Paul Wilson c. 2004. Doesn't mean it will be easy or you will succeed but you'll have a shot and feel good about doing it too.
Click here for more information.