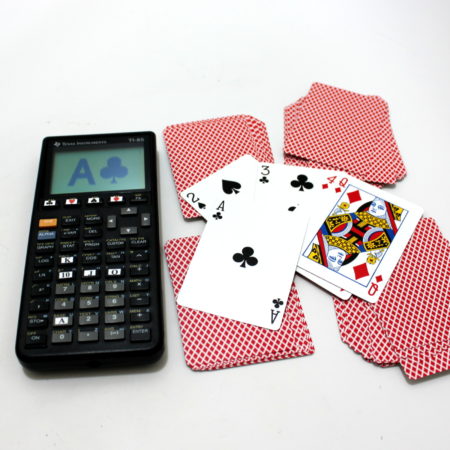 Wow, this is Incredible!
Before I go further let me say how these days I am less and less interested in any sort of electronic magic. I have had way too many issues with things breaking or running out of juice at the wrong time. So when I first purchased this beauty, I did so with some reluctance. However, I am so glad that I did. My greatest passion in life is writing software. Magic is great fun, but for me writing software is my true joy, and this clever little machine is a very fine piece of programming. I had no idea how it worked until I read the clear instructions by John Mendoza. Once you understand the basic principle you can't help but appreciate the thought that Al Stanger put into the programming of this clever machine.
All this being said, without the original routine by John, and the even more simplified routine by Gaetan Bloom that appeared in later releases (and is featured in my youtube video), it would be just a clever calculator, but when you work with John's or Gaetan's incredible four phase routine you really do move into the miracle class. Each phase builds on top of the previous one to end up with an incredible climax.
This calculator is not for everyone. It is not hard to use or learn, but it does take some practice and patience, and you should be comfortable with technology – the order of buttons that you press is very important, and if you don't press the right buttons you can find yourself in quite a different place than you expected! However, for those magicians who want something a bit different that will fool them all, I could not recommend this more heartily.
Click here for more information.