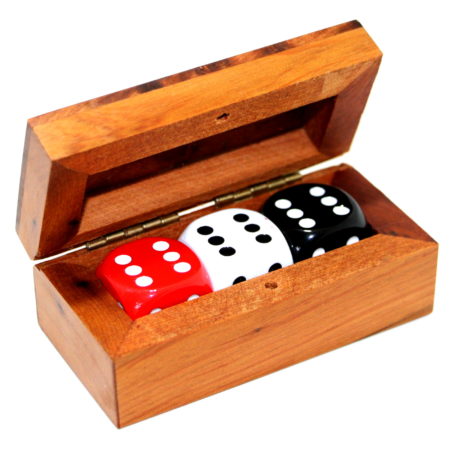 This is probably the best version of electronic mental die type effects that began with the Dutch inventor Anverdi c. 1977 (over 41 years ago). It looks great, fits neatly in the pocket, and works flawlessly. The dice themselves are a good size being almost 1″, so they can be seen easily and they feel good when held in the hands.
However, I have one issue with this and in fact many of the creations by Marc Antoine and even LabcoMagic – they use rechargeable batteries that are not easy to replace. Now, they may last for two, four, or even ten years. But none of them will last 41 years like the Anverdi version which used standard batteries. There are a lot of battery options today and even if you use rechargeable batteries please use ones that can easily be replaced without sending them back to the creator or requiring a soldering iron!
Click here for more information.