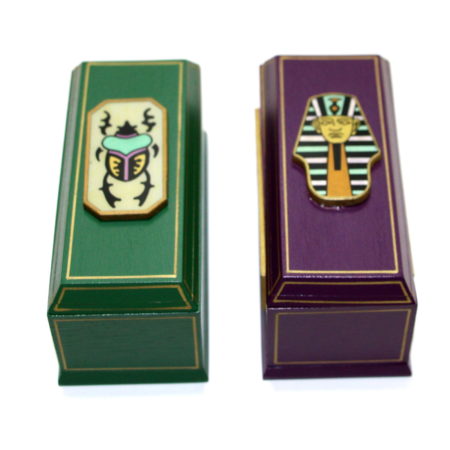 If there is one effect that seems to capture the imagination of all Magic Collectors surely it is The Mummy or Wandering Mummy routine.   The finest example of The Mummy has to be this amazing beauty created by Eddy Taytelbaum.
Between 1964 and 1966 Eddy Taytelbaum was shown either Inzani-Henley's or Oskar Rey's set by a friend and was requested to create a unique version. Which of course Eddy did, producing what many collectors consider not only the finest Mummy version, but arguably one of the prettiest and most collectible examples of micro magic ever produced.
(Click here for more history about The Wandering Mummy)
Click here for more information.