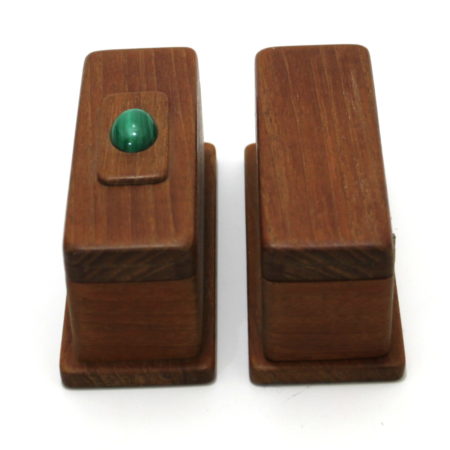 This is one of Alan's finest hours and over 40 years later still remains one of his most cherished effects.
In 1973, Alan Warner was approached by Max Randegger to design a version of the Mummy.  Max was given the routines, notes, and details for the fabrication of the Mummy by the widow of Oscar Rey.  Max supplied Alan with an Oskar Rey set and details and created and advertised his first version of The Mummy in 1974.  What is noteworthy is this was Alan's first piece of Mini-Magic made in Teak, which of course became his primary focus in subsequent years.  Unlike the Oskar Rey, Inzani-Henley, and Eddy Taytelbaum versions Alan chose a different mechanism for the release and was the first to use a 3-D Mummy instead of a flat Mummy.  Alan, ever the perfectionist, was not fully happy with the release and so discontinued production of his Mummy until 2003/4 when he released Mummy II.
Click here for more information.