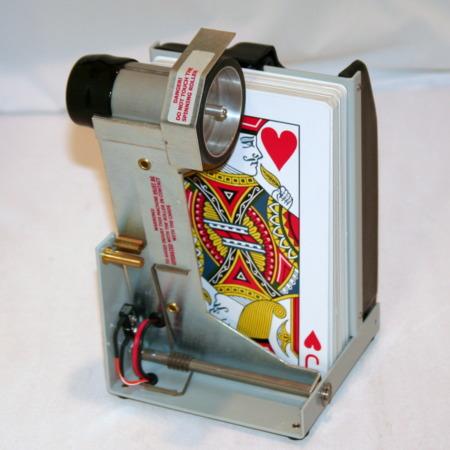 Still the One To Beat!

When it comes to card Fountains Marcelo Contento has been producing the best for years. Unfortunately, he stopped making the regular size a few years ago. However, this Jumbo version (that actually comes with an attachment for regular cards) is still an amazing piece of equipment.

The electronics are beautiful and the power from this thing totally amazing! You must not put your arm in the path of the cards as you would most likely really cut your arm up. It is so powerful. My office has 12 foot ceilings and the cards fly up there from the floor with plenty of power!

The nice thing about this Jumbo version is that the battery is rechargeable. Naturally because it is designed for Jumbo cards this unit is quite big. I think this is most suited for stage performances where you really need to fill the stage with flying cards!

This is clearly way ahead of any other Jumbo card fountain.

Highly Recommened!
Click here for more information.