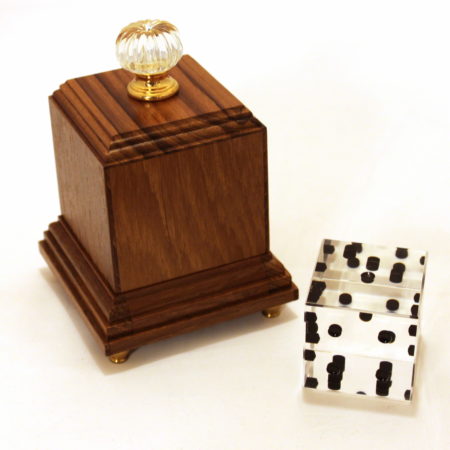 Crystal Clear Perfection

I just found my favorite Magic Wagon effect…and that is hard for me to say, since I've had dozens of favorites.

I've used this, and it delivers seamlessly, every time. I've had people examine it, then place their selection in the box with me in another room. I call out the selection… and I am nowhere near the box. It is inexplicable.

I love the design of this piece. It's exquisite. It looks mysterious, but very special…almost unworldly, and wizardly. It lends itself to dozens of story lines and explanations. The mechanics function perfectly, and signal you in a purposely redundant way…you will not miss the needed clue.

If this piece is a sign of things to come from Magic Wagon, I'm riding along with them.
Click here for more information.