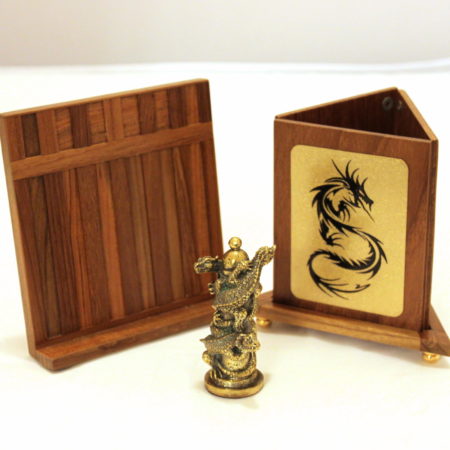 Dragon's Never Looked Better

I really want to meet the team at Magic Wagon, and find out what makes them tick. Effect-after-effect, they keep on exceeding expectations.

I know this little micro-magic gem is based on classic principles, but I've never seen the illusion presented with such elegance. The workings are precise, and the craftsmanship is impeccable. Just what you would expect from "the Wagon."

I do agree with Andy Martin's assessment. I've managed to trim several steps from the suggested routine, and still attain the intended effect. But, that's not a criticism. This piece is as close to perfect as micro-magic can be.
Click here for more information.