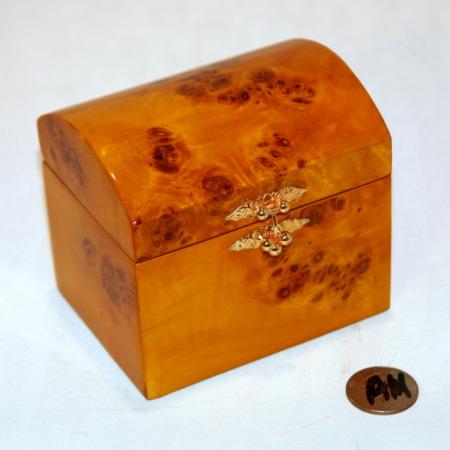 Instant Classic

Maybe I'm going out on a limb here, but it seems to me that we are seeing Magic Wagon become one of the classic magic manufacturers of our age. They don't seem to miss a beat when it comes to creating timeless, first-rate effects in both quality and concept.

The Chao Phraya Chest is another release from Magic Wagon that defies description regarding the effort that went into creating this piece. The effect is a simple coin to impossible location, but the method is seamless and flawless, and the chest is a work of art. Your audience will feel special just looking at the wonderful workmanship and finish. I shouldn't go on too much about the craftsmanship for fear of overshadowing the effect…which is excellent. Because you don't need to concentrate on loading the signed coin since the operation is so easy, you can put your energy where it should be…into your performance. And the beauty of the box lends itself to creating a story about its history and how you acquired it. It is just too beautiful not to talk about.

Buy this effect. Use this effect. Enjoy this effect…your audience definitely will.
Click here for more information.