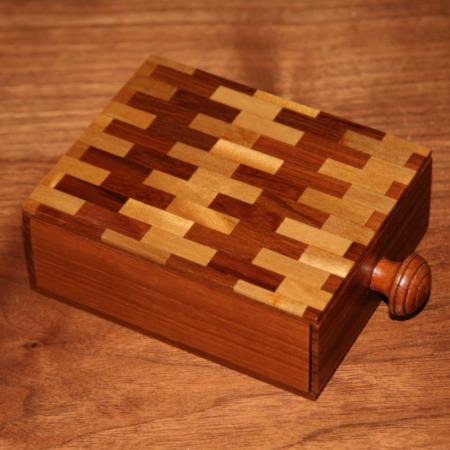 Fabulous Craftsmanship

I have always loved drawer boxes and card boxes. This drawer box by Magic Wagon is beautifully crafted with inlaid wood and a design unlike a traditional magic drawer box. It is another rich example of the precision craftsmanship and attention to detail that the folks at Magic Wagon give to building magic that is beautiful to look at as well as perform. Quality always endures, and I love having this beauty in my collection. You would be well advised to purchase this for your collection, as I have not seen anything like it before, and it is an exquisite piece.

This has my highest recommendation.
Click here for more information.