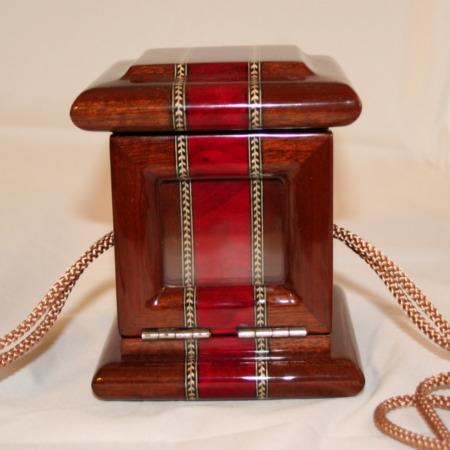 Exquisite Craftsmanship

This item is gorgeous to look at and hold. The Magic Wagon folks have crafted this magic piece that is just exquisite in every way, from the precision fitting of all the pieces, the inlaid wood design, the interior of the box and the beautiful mirror finish. Everything fits together perfectly. The finish is like a fine piano.

I like the effect of the rope penetrating the block, and it is quite easy to set up and perform. It looks great in an office on a shelf or on display at home amidst other pieces in a collection.

The Chiang Mai Block and every detail about it has my highest rating. Magic Wagon has truly set a high standard for detail and beauty in their design of this unique piece of magic.

If you like beautiful magic, then get this item. It is truly a collector's find.
Click here for more information.