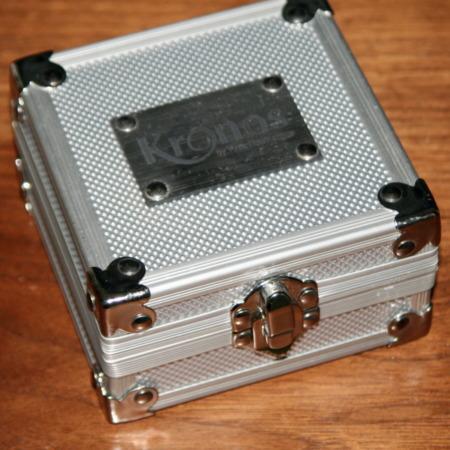 What a Wonderful Magical Effect!

A few years ago there was an effect called $link(1202,Futour) by Bazar de Magia. It required a card case to hold the gimmick, and it allowed you to borrow almost any watch and it would cause the watch to run very fast.

This effect is streets ahead of Futour – you can make the watch, stop, change time, and move forward all at your command. The gimmick is in plain sight all of the time and is really an amazing piece of micro electronics. By removing the need for the card case and givng better control of the watch this has turned a curiosity effect into some mind-blowing magic!

It appears to be very reliable and works every time. This is something you will really use.

Highly Recommended!
Click here for more information.