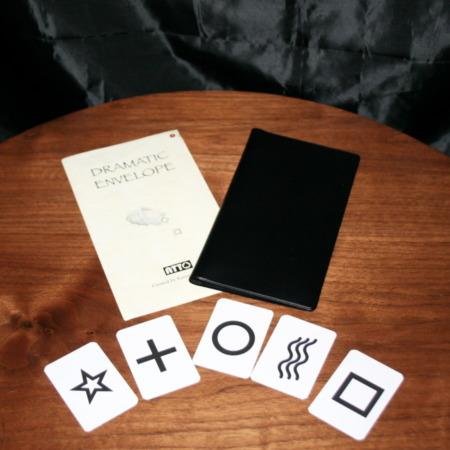 Very Clean, but harder than it looks!

If you watch the video for this it looks incredibly clean. There is one envelope sticking out of the wallet and the spectator can choose any of the 5 ESP symbols, and when the envelope is handed to the spectator it clearly has one card only in it, and it is their chosen card. It can be this clean for sure – the method is clever and the props are well built.

However, I have found to perform this as flawlessly as the video it requires hours of practice. For me the envelope sticks easily in the wallet and when it does come out you have to be sure that the gimmick does not show up. The reset is fairly easy but I have found that the whole gimmick needs to be reset each time, it is not just a matter of slipping one card back and you are all set to go. For this reason, I would not recommend it for walk around situations. It is best suited to the one off as shown in the video demo.

I really like Masuda's magic, but this one I found to be not as practical or as easy as it looked. It could be me, but I spent a lot longer practicing this than normal and still found it difficult to make it flawless everytime.
Click here for more information.