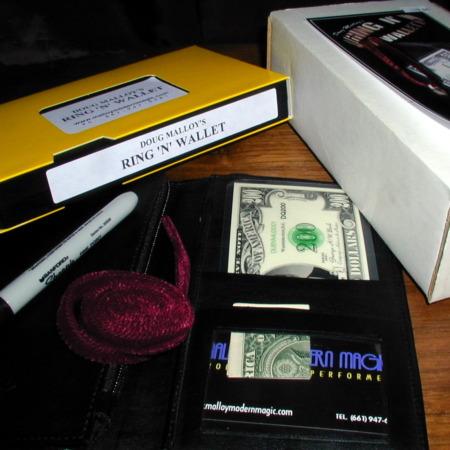 Doug Malloy always GIves the Goods!

All of the $link(nd=gallery&keywords=malloy&flag=Doug%20Malloy, Doug Malloy) effects I have purchased have three things in common: they are complete entertaining routines, they are made very well, and they are easy to do.

This Ring 'n' Wallet is no exception. The wallet is very nice indeed – and after performing it for over Twenty years Doug has filled it with all of these gags, tips, ruses and otherwise useful stuff.

If you bother to follow along in the well produced video you will have another killer routine at your disposal. Learning all the bits of business will take you some time, but not because its difficult, just because there is a lot to pull together. But if you want a full 5 minute routine of anything it will take some practice. Doug provides everything you require to make this a true feature of your act.

If you are a performer then this is precisely the sort of magic you will use and will love.

Highly recommended!
Click here for more information.