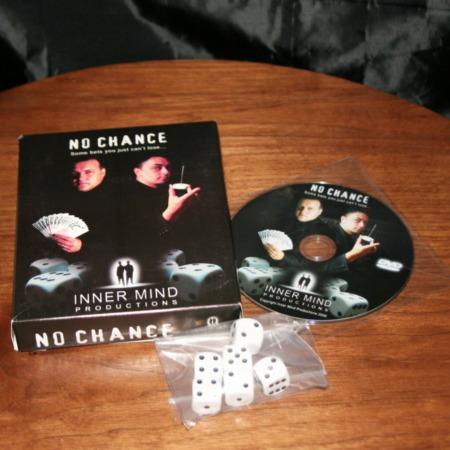 Great Gimmicked Dice, Great Routines

Peter Nardi and Marc Spelmann are two funny guys with some great magical ideas. This particular die I have used for years in an effect called $link(915,Turning Stone) by Jack Ruda. Max Maven used one in his recent $link(3162,Nothing DVD). One of the things that these boys have added is to use three dice, instead of one. If you are familiar with the method you will see how this can really speed things up as you wait for the last numbers to be rolled. It is a great refinement on an already wonderful ruse.

The routines that come with this are also first class and it is truly an effect that packs flat and plays big. The version of Nailed that appears on the DVD is one of the most fool proof you will find and is certainly recommended. There is also a great version of Bank Night.

The dice are very well made and look like normal dice – there are six dice included, but I have never seen the need to switch the three gimiicked ones for the three normal ones since they really are above suspicion.

A really wonderful utility item that you will find many uses for.

Highly Recommended!
Click here for more information.