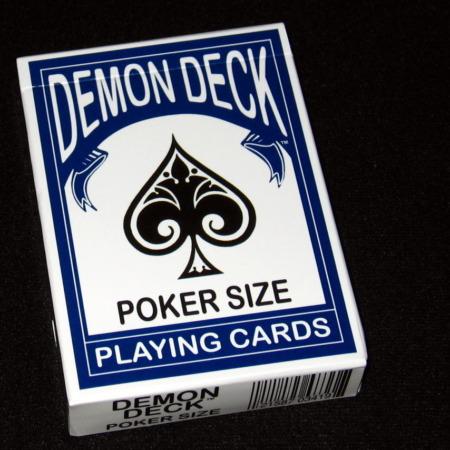 Every Cardician should have one of these decks

I first saw this deck at the SAM convention in St. Louis and after talking to Larry Becker (great guy by the way) he "demon"stated this deck with some amazing card stuff that was fooling a lot of magicians and card guys alike. First off these are made of quality card stock. They are not bicycles but are close enough to have been withdrawn off the market for legal reasons. Larry told me they would be collectible one day and said to buy two; use one and put one away. They are set up with the Rich Osterlind's Breakthrough Card Stack and if you are familiar with his system, you can perform miracles with it. Not only that, but they are also marked in such a way that the beauty of these cards will let you reveal the selected top or bottom card. I do know these are getting harder to obtain and if you can find a deck, you should pick one up ASAP. You will not regret it.
Click here for more information.