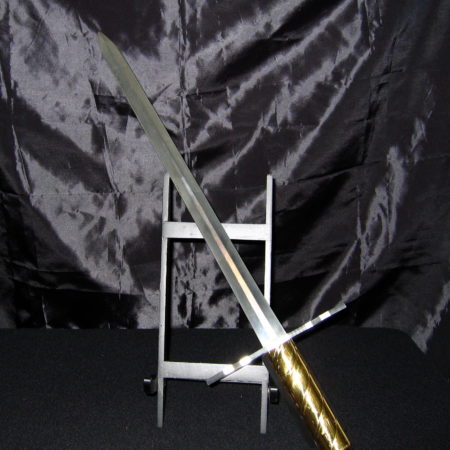 It is Portable and Affordable and Works, but a bit flimsy.

I have always loved the card sword effect and when I saw Jay Leslie advertising this effect, I thought I'd give it a go. The size of the sword makes is suitable for smaller gatherings that a fullsize card sword is just not suitable for. The method is different from other card swords I have seen, and works well. I don't believe you would be doing this for close-up, but for parlour or stage it would be fine.

However there are two problems with it: you cannot show the sword from all sides, even in motion, and the sword itself is a bit flimsy and I personally would have preferred to pay extra for a slightly more solid sword.

It is still a worthy attempt, and you should find yourself using this.
Click here for more information.