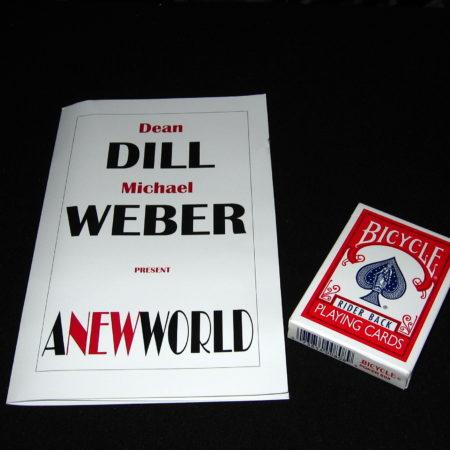 Nice Gimmicked Deck – But Why?

I have been performing Paul Curry's Out of This World for over 30 years, and it has never failed to entertain my audiences. One of the biggest reasons it is a classic of card magic, is that you can use a borrowed deck and perform it pretty much anytime, anywhere.

So why would you ruin it and use a gimmicked deck? It is a great gimmicked deck, but please use it for something else – not Out of This World.

There are some good effects that this deck could be used for, and it does come with some ideas, but using it for Out of This World is certainly not one.

The deck is produced well and the photo-illustrated instructions are superb.
Click here for more information.