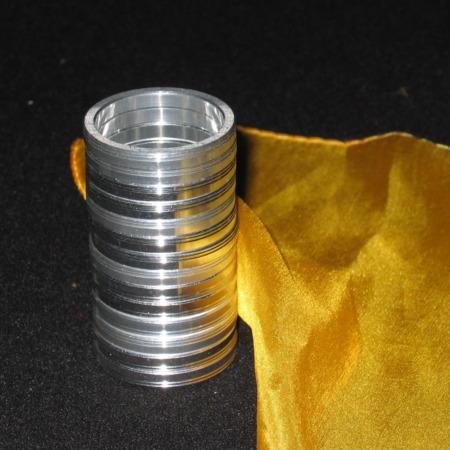 What a piece of Crap!

This idea of the effect holds great promise, but as it arrives it just does not work. The gimmick – which is a very well known friend of the magician – is too big for the rings and I don't see how you can perform this the way it explains in the instructions.

The rings could be used for something else, just don't raise your hopes that you will be doing the Disintegration Vanish anytime soon!
Click here for more information.