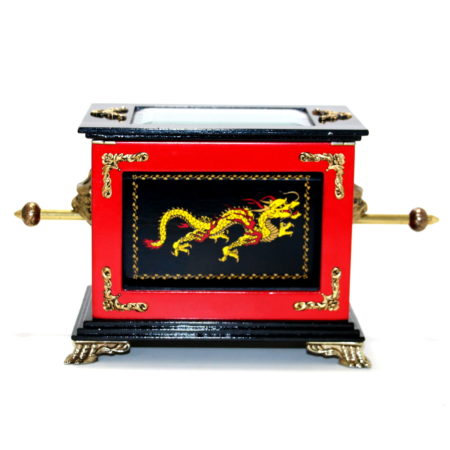 What can you say about the magic of the Amazing Gerlitz?

Buy it, sight unseen! Richard makes very beautiful and minutely detailed magic. He spends a great deal of time on every aspect – and as a result gets closer to perfection than any other manufacturer building quality magic today (well almost any!). He is building his own world class collection of magic and as such won't settle for second best. In the process he builds 10 other pieces to justify the effort. A few lucky people manage to pick up his creations for their own collection. I consider myself very lucky to be able to afford his magic and to be quick enough to get my order in before they are all gone. This piece is another treasure. Check out his web site for full details and how to buy one!
Click here for more information.