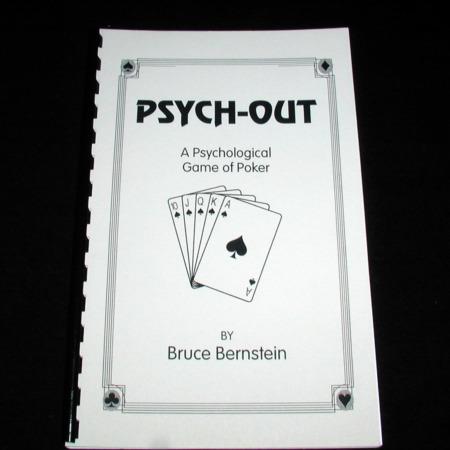 Psych-out (in Lecture Compendium)

This fantastic routine can still be found from Bruce Bernstein (if you know where to look). "Psych-Out" is now included in Mr. Bernstein's fantastic manuscript, "The Lecture Compendium", available only from him.

About the routine:
This is one of those routines that give you a frightening peek into the mind of a genius. Bruce's amazing routine for the poker deal is the best in print. His routine breaks from tradition in that it does not utilize ten cards, but his presentation covers the rationale.

Each phase builds upon the last until the truly incredible denouement. This is one of those ideas that really does trouble your mind as you try to comprehend why it works.

This is a routine you will use and enjoy performing as much for yourself as your audience. For the very reasonable price, the manuscript contains a number of excellent routines and essays. Highly recommended (as is anything from Bruce Bernstein)!



Click here for more information.