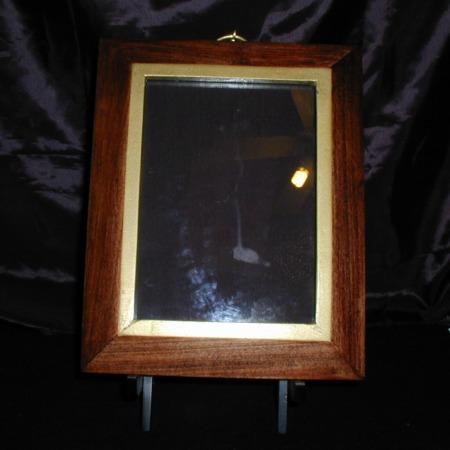 Looks good, but the quality is not quite there.

Howie and The Trickery have recently been producing some very fine items which culminated in the very, very limited edition of the $link(2260,Definitive Hole in One). So when this new piece came out I was very excited. Unfortunately, this new item is not quite in the same league as the others they have recently produced.

The frame is easy to set and is very reliable. There is a noise, but if you throw the cards at the frame (the preferred thing to do) it is perfectly covered. And the card appears instantly and is quite a surprise. But the finish is not up to the recent standards and to my mind this will detract from pure collectors wanting to buy this item. However, if you are a serious or a casual performer then this will probably not be an issue.

Having said all of this, the price is reasonable for the effect. I just would prefer to pay more for a higher quality item. But paying less for less, is much better than paying more for less as is so often the case.
Click here for more information.