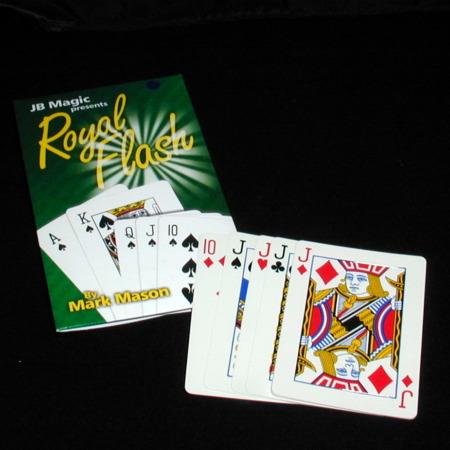 Wow this is fun and eye popping too!

There have been a number attempts at using gimmicked cards to instantly transform from a normal hand to a royal flush. Until recently the most succesful of these was probably Zapped.

Well move over Zapped as Royal Flash is here. This really is very clean and stunning to watch. The cards cannot be examined but even close up they can be shown front and back and you won't see the gimmick. And unlike Zapped there is less to see when the transformation takes place so you require much less of a movement to effect the change.

Set-up takes about 2 seconds and you are ready to roll.
Click here for more information.