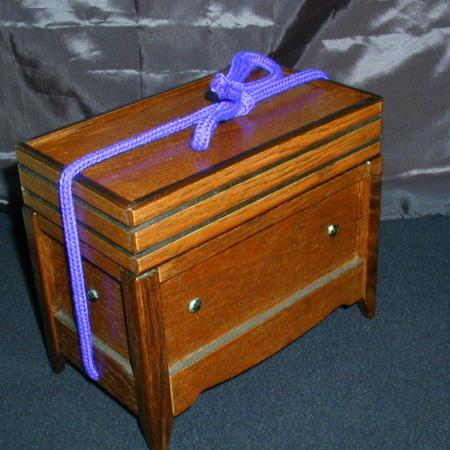 Clever, Convincing, and Very Well Made

This is a very well made box by the craftsman over at Mikame. Without the instructions I don't think you will be able to find the secret. It is very well concealed. There is even a locking mechanism that once locked makes it impossible to discover the secret.

You could use it as an X-Ray box where you determine what things have been placed inside, or as a large (very) Lippencott Box where something is vanished and appears inside the box. Alternatively you could vanish items from the box too. With a little imagination you could also use it to switch billets and questions.

There are no electronics involved and nothing is added or taken away. Also, once the box is secretly opened apart from the side direct to the performer there are no angle issues or flaps sticking out. You also don't have don't have to hide anything in your hands.

This is one of the nicer Mikame pieces and certainly worth adding to your collection.

Highly Recommended!
Click here for more information.