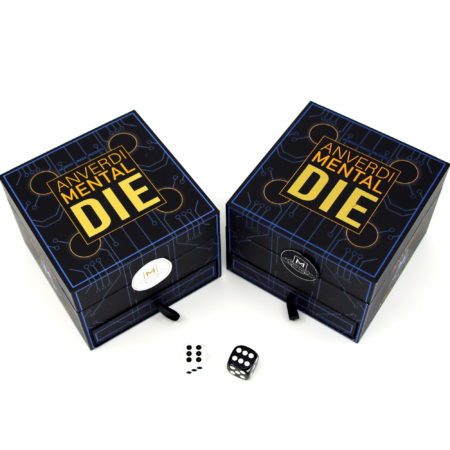 As a follow-up to Murphy's amazing Mental Dice, these are the thumper (vibration) based individual dice in black and white. They are just as amazing as the three dice set and now you can be blindfolded when you perform the effect.
All the routines that come with it are clever and entertaining but the Basic 3-phase routine or the Color Match are more than enough to convince your audience you can do real magic with just a single die. In fact, when I first saw the Color Match performed I was fooled by the ending too. What is more if you have the Mental Dice already you can program the thumper to work with those too, (though you can't have more than three dice trained to one thumper).
Many effects can be done with a single dice. They work perfectly every time and are easy to charge and easy to understand and work amazingly well.
These dice are so close to real magic, it almost feels like cheating 🙂
Click here for more information.