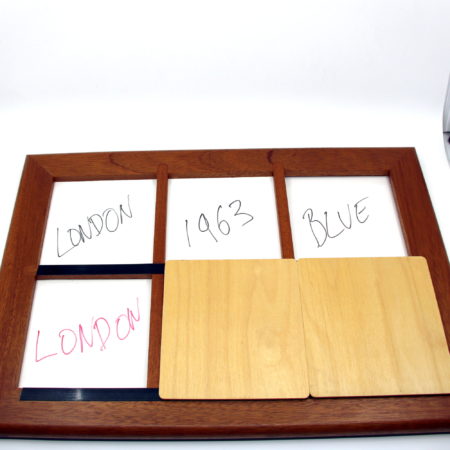 This was Joe Lefler's signature piece and it came in various colors and stains. This is the Red Oak version which looks amazing. Over the years Joe improved and refined the routine and this comes with the rarely seen updated full routine which really shows how best to perform this amazing non-force version of Hen Fetsch's Mental Epic.
I have included:
The beautiful Supreme Slate of Mind (Red Oak).
A Goshman Foam Brick (for audience member selection!).
4 dry-erase pens, not 2 as was supplied with the board originally.
Two versions of the routine – the original one and the improved one that only was provided in later sales. It makes the whole routine easier to perform, more entertaining, and more amazing 🙂
Click here for more information.