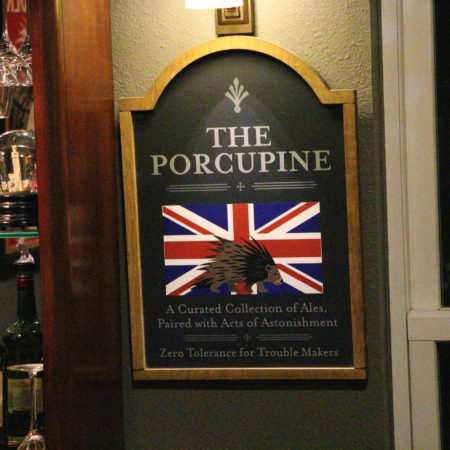 The Porcupine was the name of my favorite local pub when I was working in London in the 1980's. I was in London in 2017 and The Porcupine is still going strong 🙂
I have many fond memories of going to The Porcupine and a couple of years ago I decided to renovate my old home office into the new Porcupine. My plan was to have a place where I could relax after work, practice magic, listen to music, entertain a few friends and take all of my Speed Demo videos.
It has taken me most of this year to get something off the ground but I am about finished with the first phase – what is left is mainly small stuff, a few posters, accessories, etc., but all the heavy lifting is done.
I look forward to creating some great videos over the coming years and also to create a set of routines that I can perform when any one asks me in The Porcupine to "show us a trick Andy".
I'm happy to say that this new Porcupine is my new Happy Place and I spend as much time as I can in here 🙂
Click here for more information.