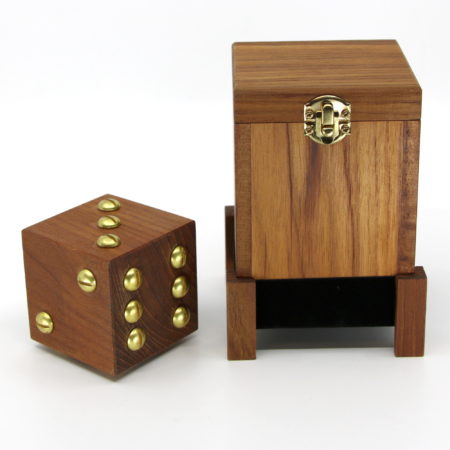 As cool and reliable as the latest version of Anverdi's Mental Dice is there are plenty of magicians and collectors that avoid any sort of electronics in their magic. Luckily, there have been a number of effects where you can discern the number on top without any electronics. They began c. 1973 with Milson's (yes before Milson-Worth) Mental Die, the next version was Chazpro's Die-Cipher c. 1990, then Die-Cipher II was released c. 1994. Last year (2020) Secret Factory released their Collector's ESP Die which was another great non-electronic item. There have also been many other versions as can be seen in the final photo generously provided by Canadian Collector John M. Talbot (thanks John!).
But for quality and sheer simplicity of use (though certainly not simplicity of manufacture) this version from Magic Wagon is probably going to be moved to the top of the list for non-electronic Mental Die effects. The method is very clever but easy to use and learn and you probably won't need your reading glasses either. It works so well when I first tried it out I didn't think it was working, until I read the instructions again 🙁
No batteries, nothing added or taken away and the box can be examined pretty strictly. Does the box look like a magic trick, yes probably, but I think most of the Mental Die effects do. But either way I'm pretty sure you'll love this method and the beauty of this product.
Click here for more information.