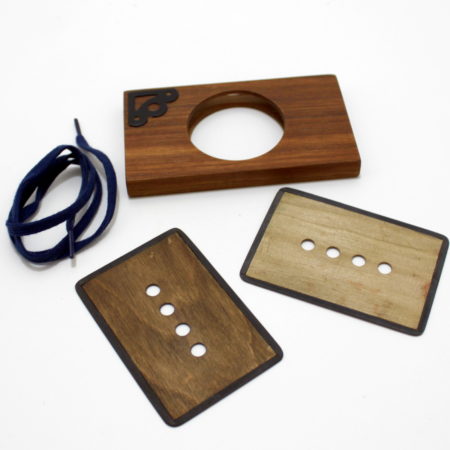 Perfection!

I've seen many versions of the Ed Massey effect Ribbon Fantastique and liked many of them because it is such a clean effect. However, this new version by my good friend Alan Warner is easily my favorite. It looks better than his early painted version, which was also a beauty, and thanks to the clever use of two plaques instead of one the effect is really quite remarkable.

It works basically the same way as the original, but now the spectator can choose either of the plaques and that is the only one that penetrates the shoelace and frame. Also because this unit is much smaller than the traditional versions it is easy to carry around and perform close-up.

If you don't know how this works you will be very pleased as the method is simple and diabolical and a fooler for sure. It is instantly reset and there is nothing added or taken away.

I really love this new release by the Master of Mini-Magic: Alan Warner! If I have one complaint it would be: it is too cheap!

Highly Recommended for performers and collectors everywhere!
Click here for more information.