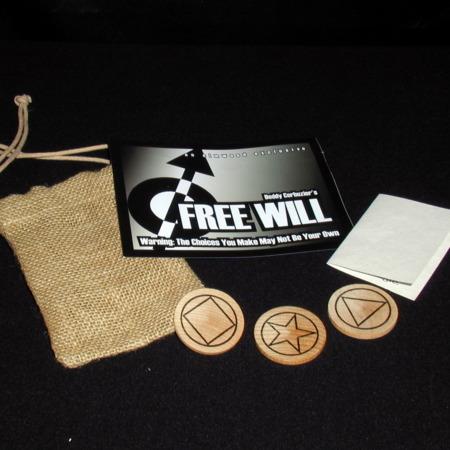 Good trick, can be used for many presentations

A very good trick with three wooden disks and a small burlap like bag. I really liked the design on the coins and the bag. It opened the effect up to many different kinds of presentations. A pirate theme, a Victorian theme, etc. The bag is not integral to the effect, so you can use a nicer bag, or box or something else that matches your presentation.
Click here for more information.